Roasted Butternut Squash & Cabbage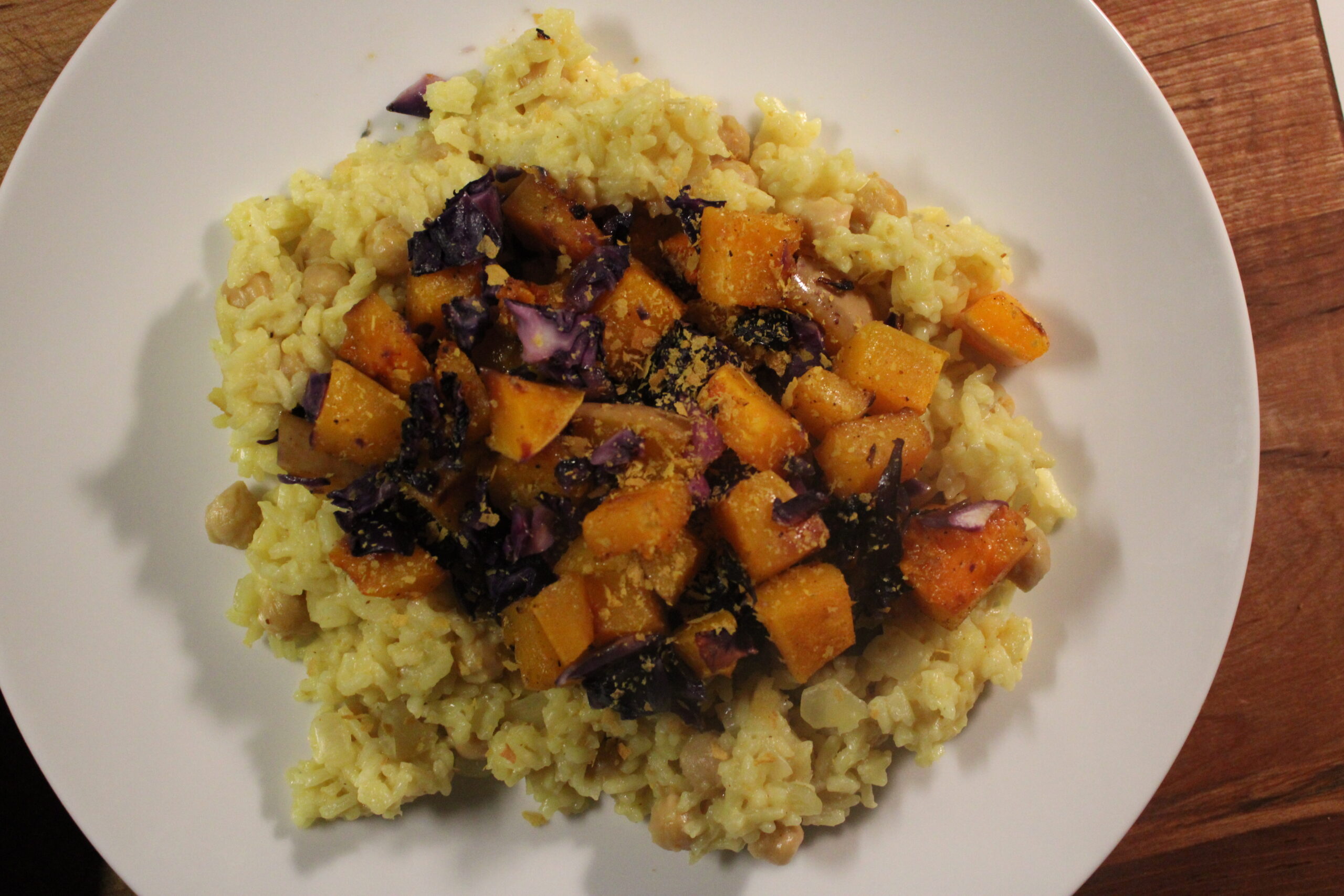 Roasted Butternut Squash & Cabbage over creamy rice pilaf, a quick and easy meal on its own or as a combination of sides! This dish is great for potlucks or a fast dinner fix after a long, busy day. This recipe is also great if you've been working with butternut squash in the week and already have one broken down, diced, and ready to go.
Ingredients
Serves: 4 Time: 40-45 minutes
Roasted Butternut Squash & Cabbage
2 cups butternut squash, diced
1 cup red cabbage, chopped
1 Tbs olive oil
1/2 tsp cumin
1 tsp garlic powder
Dash of salt & pepper
1 tsp curry powder
2 cups vegetable broth (or 1 cup broth & 1 cup coconut milk or cream)
1 cup rice
1/2 yellow onion, diced
2 garlic cloves, minced
1 tsp ground turmeric
Directions
Preheat the oven to 400ºF and prepare your vegetables.
Add the squash and cabbage to a mixing bowl and toss with olive oil, cumin, curry powder, garlic, salt, and pepper.
Transfer to a baking tray and roast for about 30-35 minutes or until squash is soft and lightly roasted.
Meanwhile, begin your rice pilaf. In a medium pan, add a dash of olive oil and set the heat to medium-high.
Add the onion and garlic clove and stir for 2-3 minutes.
Then, add the rice and stir for 1 minute before adding the vegetable broth and turmeric along with another dash of salt and pepper.
Cover with a lid and allow the rice to come to a boil.
Once boiling, reduce heat to low and simmer for about 20-25 minutes. Stir occasionally and add more water or broth if the rice begins to stick to the bottom too much.
Serve the squash and cabbage over rice and enjoy!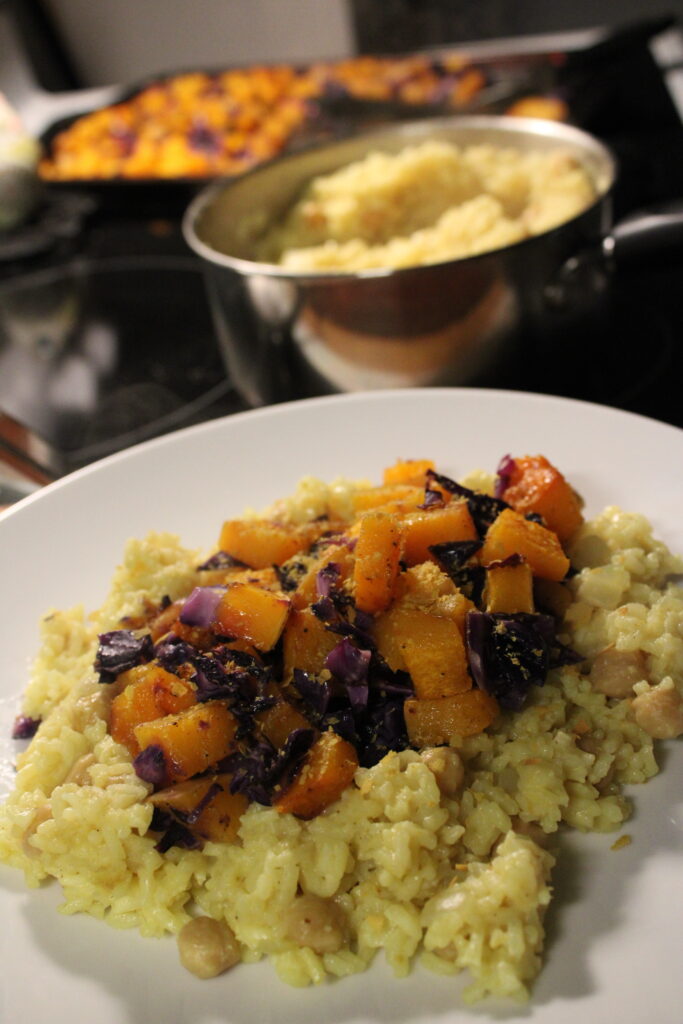 More Deliciousness
If you're looking for even more tasty recipes, keep browsing around Hearty At Home! And don't forget to share your favorite recipes with your friends, family, and loved ones.
For instance, if you find a recipe you like, pin it to your dinner inspiration board!
We share our recipes and recipe videos on Pinterest, Yummly, Youtube, Vimeo, and Facebook
---