Pumpkin Muffins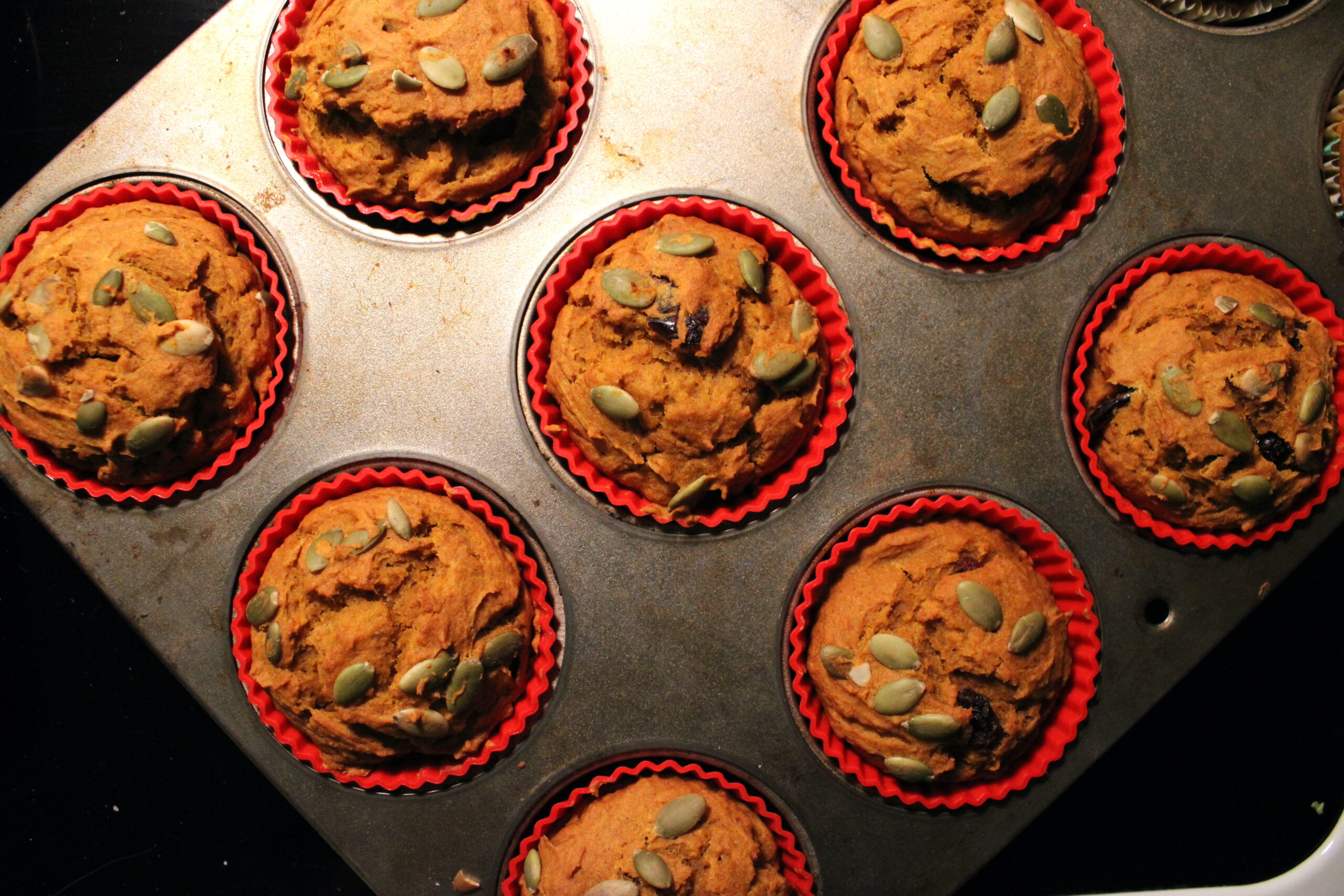 Pumpkin Muffins make for a delicious and easy fall recipe! Enjoy these muffins for breakfast or dessert. For a vegetarian option, you may include 1 egg and reduce the milk to 1/4 cup, using a dairy option for the milk and butter if desired. For a gluten-free option, substitute for 1:1 gluten-free flour.
Ingredients
Yield: 12 muffins Time: 35 minutes
Pumpkin Muffins
Dry Ingredients
1 3/4 cup flour
1 tsp cinnamon
1/2 tsp ground ginger
1/2 tsp pumpkin spice
1/4 tsp allspice
1 tsp baking soda
1/2 tsp salt
1/2 cup sugar
Wet Ingredients
1 (15 oz) can pumpkin purée
1/4 cup non-dairy butter, melted or avocado oil
1 tsp vanilla extract
1/2 cup non-dairy milk
Optional: 1/2 cup dried cranberries
Optional topping: Pepitas (raw pumpkin seeds)
Directions
Preheat the oven to 400ºF
In a large mixing bowl, whisk together all the dry ingredients.
Then, in a medium size mixing bowl, whisk together all your wet ingredients.
Next, create a well in the middle of the dry ingredients and then, pour the wet ingredients into the center of the well.
Using a rubber spatula, carefully fold the wet ingredients into the dry, being careful not to over-mix.
Fill a muffin tin with liners and scoop the batter into each tin, filling up most of the way to the top.
Once done, top with pepitas if desired.
Place muffins in the oven and bake for 23-26 minutes or until a toothpick comes out clean when poked into the center of a muffin.
Allow them to cool before serving.
Store at room temperature for up to 4 days or in the refrigerator for 5-6 days.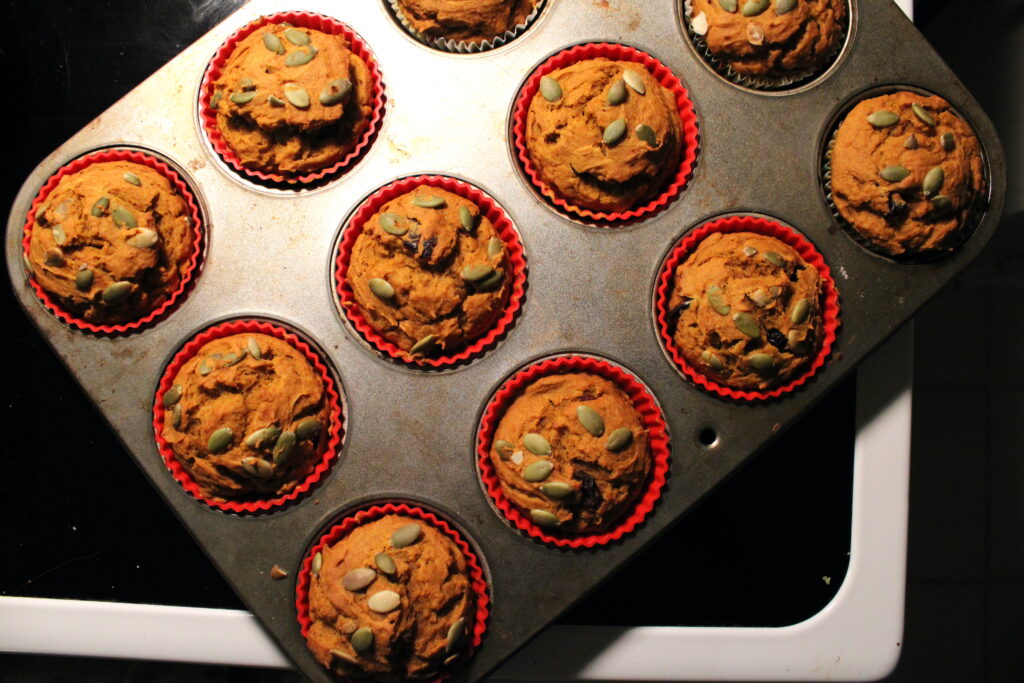 More Deliciousness
If you're looking for even more tasty recipes, keep browsing around Hearty At Home! And don't forget to share your favorite recipes with your friends, family, and loved ones.
For instance, if you find a recipe you like, pin it to your dinner inspiration board!
We share our recipes and recipe videos on Pinterest, Yummly, Youtube, Vimeo, and Facebook
---