Fall Spice Apple Bread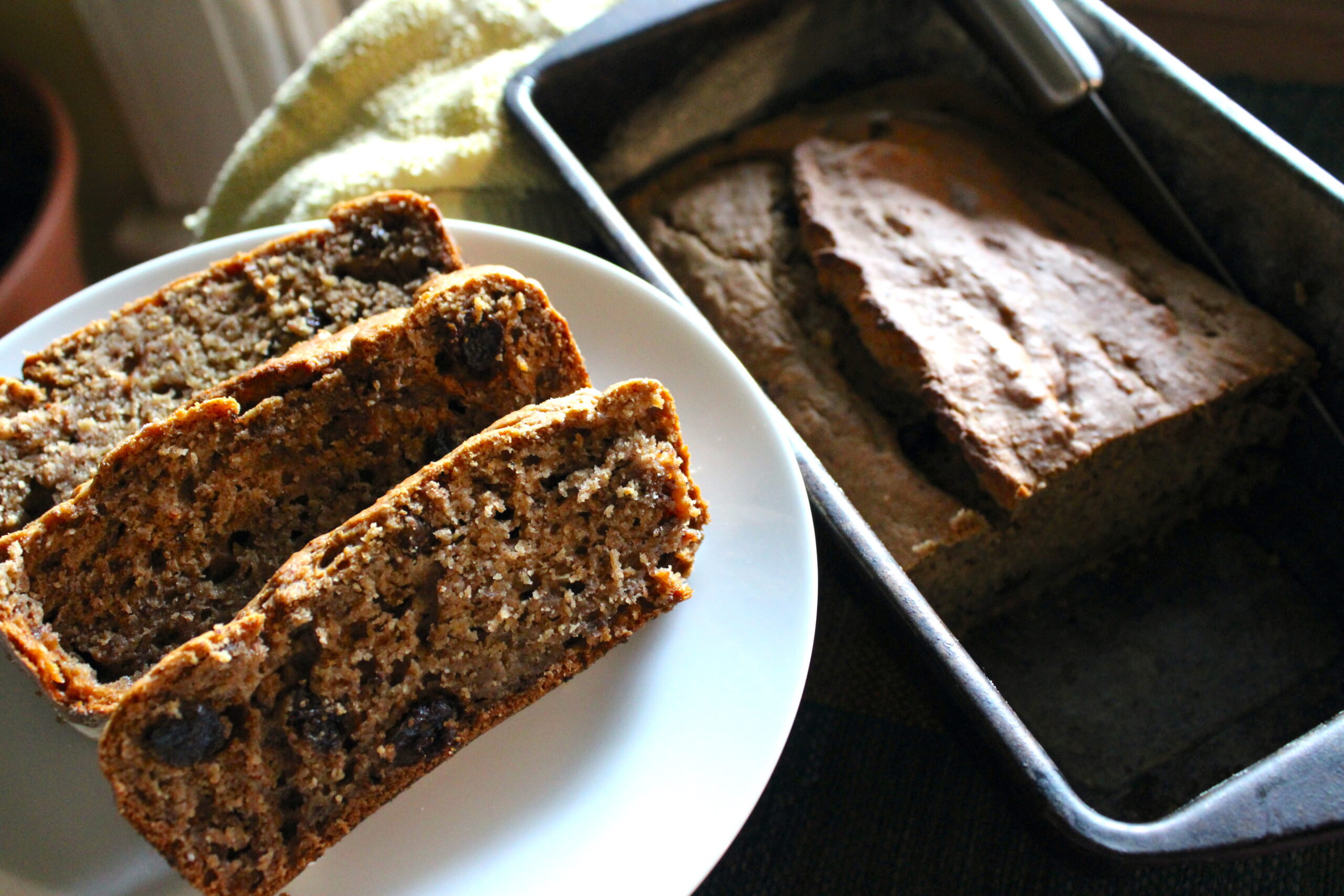 Fall Spice Apple Bread is rich & moist while also being light as this recipe is all-naturally sweetened. Enjoy the warmth and comfort of fall spices without a sugar crash. This bread is perfect in the morning or midday, or as a dessert. This recipe can be made vegan or gluten-free by substituting the flour for 1:1 gluen-free flour.
Ingredients
Fall Spice Apple Bread
1/2 cup butter (or vegan butter), room temperature
1 Tbs ground flax meal + 2 Tbs warm water, combined
1 cup unsweetened applesauce
1 medium ripe banana
2 tsp vanilla extract
2 cups flour (or gluten-free flour)
1 tsp baking soda
1/2 tsp baking powder
2 tsp cinnamon
1/2 tsp ginger
1 tsp nutmeg
1/4 tsp clove
1/4 tsp salt
1/3 cup raisins (optional)
1/2 cup walnuts (optional)
Directions
Preheat the oven to 350ºF and prepare a bread pan by lightly rubbing it with oil or butter and dusting with flour.
In a large mixing bowl, lightly beat or whisk together the softened butter and mashed ripe banana.
Once well combined, add in the flax meal & water, applesauce, and vanilla. Mix together well.
In a separate bowl, whisk or sift together the flour, baking powder, baking soda, and spices.
Gradually, fold the flour mix into the wet ingredients. Be sure to mix well and that the batter is free of lumps.
The batter should be semi-thick and then fold in optional add-ins such as raisins and walnuts.
Transfer the batter to the bread pan.
Place bread in the oven and bake for 30-40 minutes or until being pricked with a knife or toothpick and it comes out clean.
Allow the bread to cool before serving. Store leftovers at room temperature for 2-3 days or in the refrigerator for up to 5 days, reheating in the microwave for 7-8 seconds.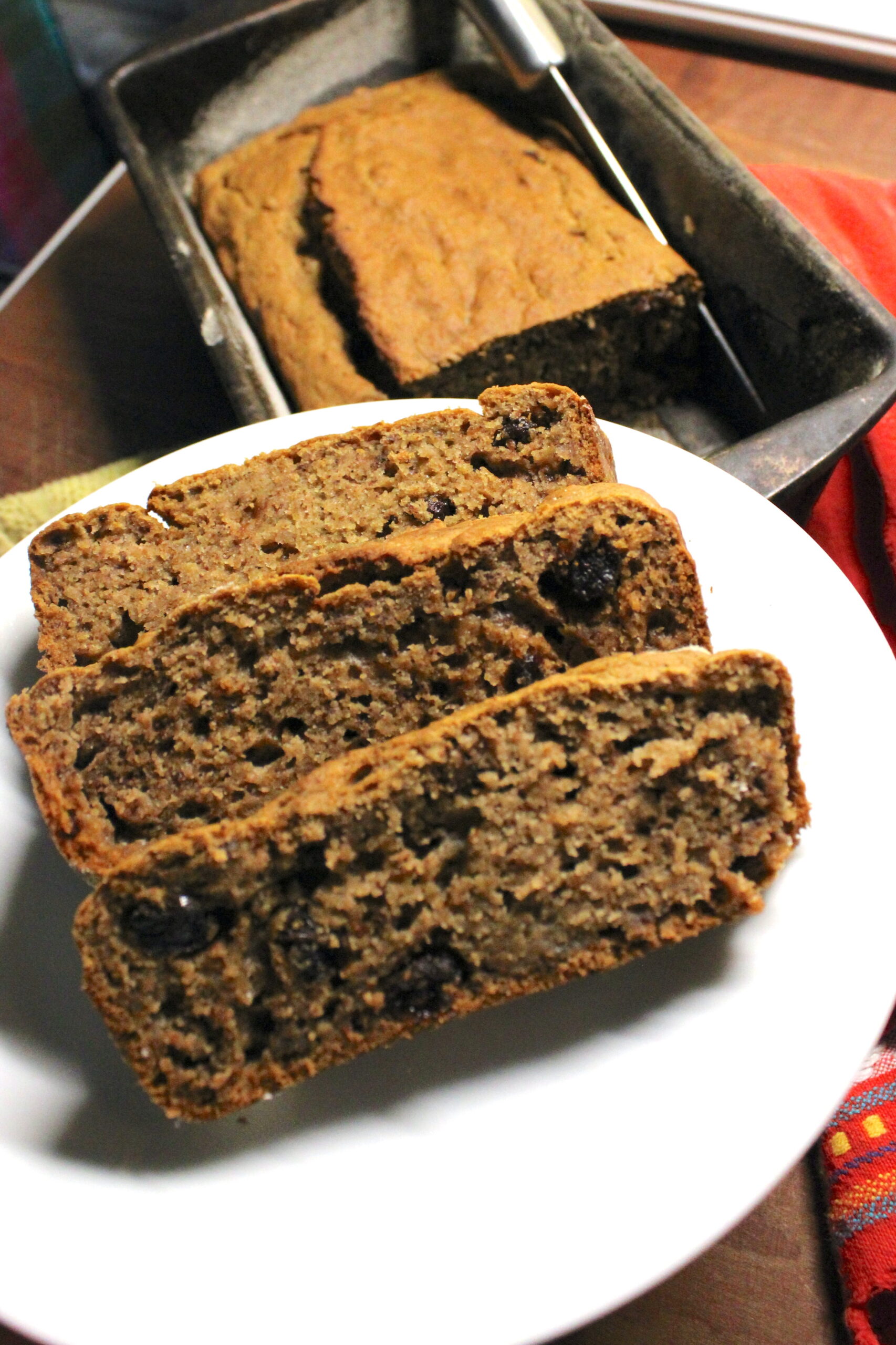 More Deliciousness
If you're looking for even more tasty recipes, keep browsing around Hearty At Home! And don't forget to share your favorite recipes with your friends, family, and loved ones.
For instance, if you find a recipe you like, pin it to your dinner inspiration board!
We share our recipes and recipe videos on Pinterest, Yummly, Youtube, Vimeo, and Facebook.
---