Vegan Chocolate Chip Cookies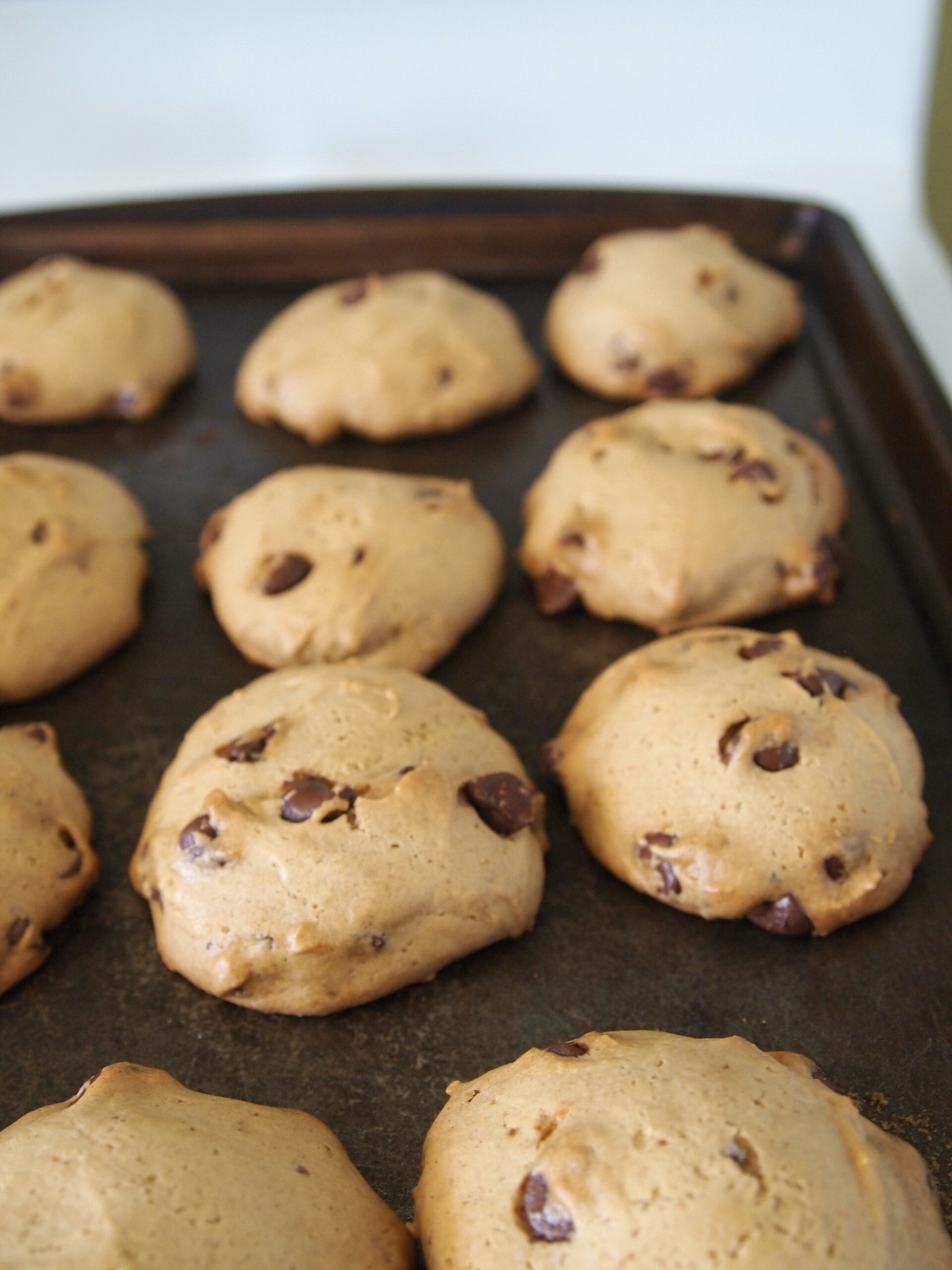 Enjoy a lightly sweetened indulgence with these Vegan Chocolate Chip Cookies! We assure you a vegan cookie is as tasty and rich as the classic recipe. Need to make some adjustments for those with other allergies or dietary restrictions? You can use any non-dairy milk and substitute for gluten-free flour and allergen-friendly chocolate chips.
Ingredients
Vegan Chocolate Chip Cookies
1/2 cup vegan butter, melted
1 tsp vanilla extract
1 egg replacer or 2 tsp apple cider vinegar
1/2 cup brown sugar, packed
1/4 cup dairy-free milk
2 Tbs granulated sugar
Optional: 1 tsp cinnamon & ground ginger
1 1/2 cup all-purpose flour (or gluten-free flour)
1/2 tsp baking soda
1 tsp salt
4 oz. vegan or allergen-friendly chocolate chips
Directions
Preheat the oven to 350ºF
In a mixing bowl, combine the butter, brown sugar, sugar, dairy-free milk, vanilla, and egg replacer. Mix well with a stand mixer or whisk.
Stir in the salt and baking soda.
Gradually add in the flour, lightly mixing until the batter is smooth.
Fold in the chocolate chips.
On a sheet pan, measure out cookies using a tablespoon measure, placing them about 1/2 inch apart.
Place cookies in the oven and bake for 10 minutes, rotate and bake for another 2 1/2 to 5 minutes or until they are golden.
Allow them to cool before serving.
More Deliciousness
Finally, if you're looking for even more tasty recipes, keep browsing around Hearty At Home! And don't forget to share these recipes with your friends, family, and loved ones.
For instance, if you find a recipe you like, pin it to your dinner inspiration board!
We share our recipes and recipe videos on Pinterest, Yummly, Youtube, Vimeo, and Facebook.
---