9 Pumpkin Spice Recipes to Make This Fall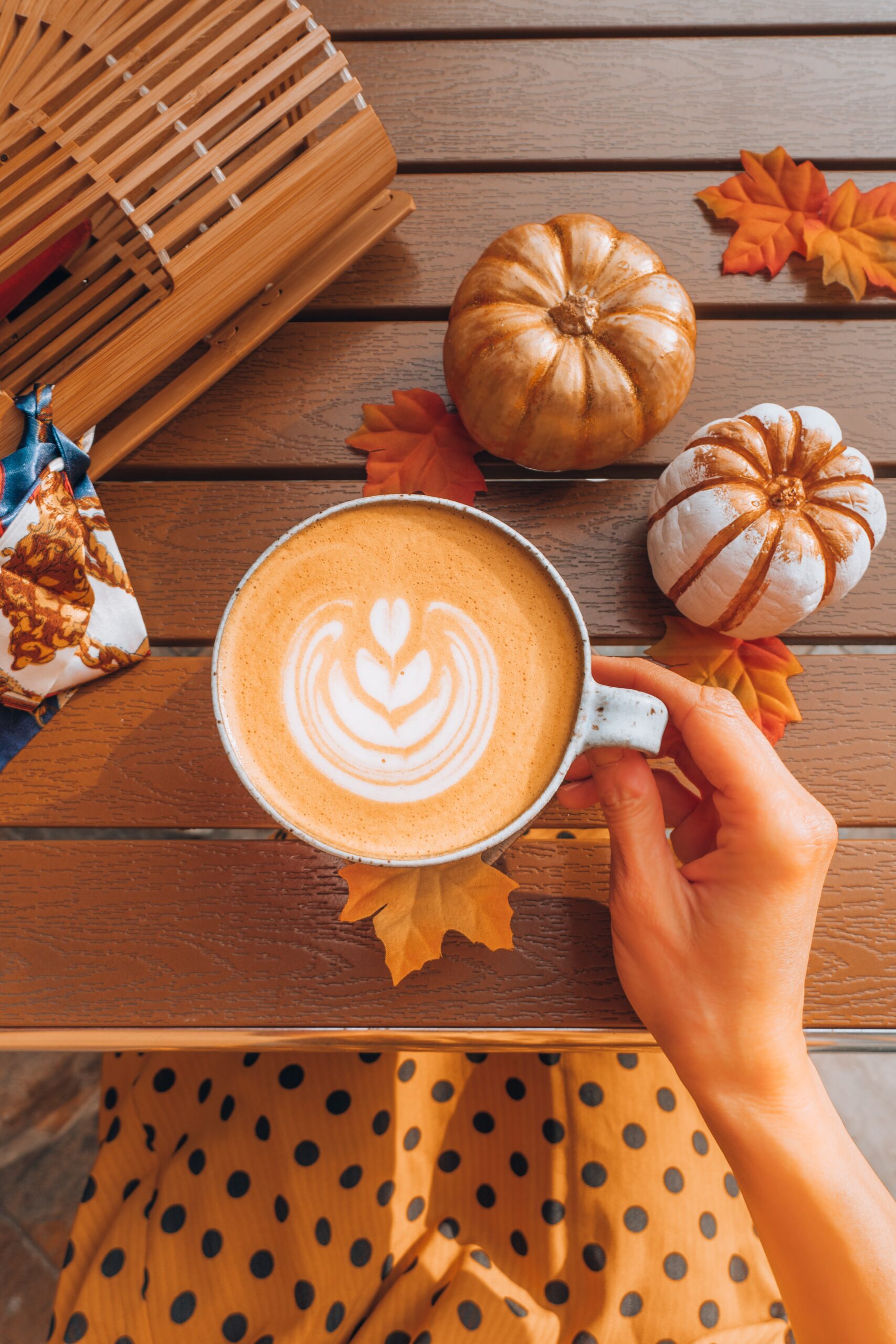 recipes brought to you by Thrive Market
Maybe you've got a busy work schedule, or you're helping the kids with their online learning, but either way, you can't always make it to the grocery store. You want to stay healthy and provide your family with a variety of nutritious meals, and that's where Thrive Market can help out!
Thrive Market is an online membership-based market on a mission to make healthy living easy and affordable for everyone. With this membership, you get guaranteed savings, with members saving an average of $32 on every order.
What Is Pumpkin Spice?
Homemade pumpkin pie spice mix is traditionally made with cinnamon, nutmeg, and cloves, although many homemade recipes (including ours, below) include ginger and allspice, too. While many people associate beloved pumpkin pie recipes with Thanksgiving meals, Scientific American reports that pumpkin pie probably wasn't served during Colonial times: "While we believe that American colonists were eating pumpkins simply because it would have been a prolific food source, their ovens would not have been capable of creating modern crusts as we know them." Pumpkin spice's modern rise to fame began in the 1950s, when McCormick first sold a blend on supermarket shelves. Since then, home cooks and popular brands alike have discovered myriad ways to make the most of these flavors, from cult-favorite lattes to family-secret pumpkin spice cookie recipes.
What Is in Pumpkin Pie Spice?
Straight from the Thrive Market Test Kitchen, this is the spice blend we reach for regularly between September and March. Pro tip: don't be shy about doubling or tripling the recipe so you'll have enough for several months. The mix also makes a thoughtful hostess gift.
Pumpkin Pie Spice Recipe
Ingredients
3 tablespoons Thrive Market Organic Ground Cinnamon
2 teaspoons Thrive Market Organic Ground Ginger
2 teaspoons Thrive Market Organic Ground Nutmeg
1 ½ teaspoons Thrive Market Organic Ground Allspice
1 ½ teaspoons Thrive Market Organic Ground Cloves
Instructions
Combine all ingredients in a small jar. Seal and store for up to six months.
---
Stock a Pumpkin Spice Pantry
A DIY spice mix is just the beginning. To celebrate all things pumpkin, stock your pantry with these favorite fall ingredients.
Simple Mills Pumpkin Muffin and Bread Mix
No need to wait until pumpkin season to bust out the pumpkin spice cake mix. Wondering what makes Simple Mills such a gluten-free favorite? Just ask Thrive Market member Barbara, who shares this mix "makes the softest, moist bread in literal minutes. It's a new staple in my pantry!"
Primal Palate Pumpkin Pie Spice
Not into the DIY route? No problem. Primal Palate does all the work for you with its pumpkin pie spice, made with organic ingredients including Saigon cinnamon, nutmeg, and cloves. If you need a few ideas, just turn to member Carly from New York, who uses it all year: "I put it on top of and in pancakes, on French toast, and my absolute favorite way to use this (besides baking) is a sprinkle on top of my morning coffee."
Thrive Market Organic Pumpkin
Ask Thrive Market staffers what they keep on hand this time of year and you'll definitely see pumpkin purée on the list. Ours is made with vine-ripened, sustainably farmed pumpkins, and it's not just for humans. In addition to using it for recipes, member Shelly from Wisconsin uses it as a supplement for her dogs.
---
Pumpkin Spice Recipes
Pumpkin spice lattes are always popular (we're sharing two favorite recipes below), but there's more you can do with everyone's favorite seasonal spice mix, including pancakes, smoothies, and of course, pumpkin spice dessert recipes.
Honey Turmeric Pumpkin Latte
Your search for the perfect homemade pumpkin spice latte ends here. In addition to all the usual suspects (hello, ground cinnamon, and nutmeg), this drink adds turmeric to the mix for extra nutrition.
Vegan Pumpkin Spice Latte Recipe
Upgrade your morning coffee with a steamy pumpkin pie spice latte that tops off your favorite brew with real pumpkin, spices, and maple syrup for a touch of sweetness.
Pumpkin Pie Smoothie
It's time to switch up your usual frozen sip with a pumpkin pie-inspired beverage. Let your blender do the work of breaking down dates, pumpkin, spices, coconut milk, hemp seeds and a frozen banana—it'll taste like dessert for breakfast!
Best Pumpkin Bread Recipe
Meet the quintessential fall snack cake—an easy pumpkin bread recipe you'll love instantly. This paleo-friendly loaf uses a trio of gluten-free flours (almond, tapioca, and coconut) for a moist crumb, and sweetens with maple syrup instead of cane sugar.
Pumpkin Whoopie Pies With Coconut Hazelnut Filling
No need to use your own spices here—this batch of seasonal cookies is made with a mix from Simple Mills that's laced with cinnamon, nutmeg, and clove. The cookies are satisfying on their own, but don't miss the irresistible and creamy hazelnut spread.
Vegan Pumpkin Hand Pies With Maple Glaze
Kids (and adults) will love this vegan version of a classic toaster treat, complete with an autumnal spin. The filling combines pumpkin purée with spices like ginger and nutmeg, then drizzles each pie with a sweet maple glaze.
Paleo Maple Pumpkin Pie Recipe With a Walnut-Pecan Crust
If you believe no holiday meal is complete without pumpkin pie, you'll love our paleo-friendly version. The nutty crust features pecans and walnuts, while the creamy filling comes together with pumpkin purée, eggs, coconut cream, and plenty of spices.
Pumpkin Quinoa Pancakes
This gluten-free and vegan recipe makes use of quinoa flour as the base, plus a generous two tablespoons of pumpkin pie spice for real fall flavor. The tofu-maple filling is optional, but it adds a special touch.
Roasted Pumpkin Seeds With Pumpkin Spice
All you need to make this addictive snack are six simple ingredients and about 20 minutes. Before being roasted, the seeds are tossed with cinnamon, ginger, nutmeg, and cloves for a perfect fall flavor combo
We also have our own beloved pumpkin recipe to spice up your fall. It's all naturally sweetened and easy to make! It's sure to be a favorite for the whole family
And when you purchase a Thrive Market membership, you can choose a FREE gift up to a $24 value!
Not sure if you're ready to try it out? New members have a 30-day risk-free cancellation period.
---