Black Bean Tortilla Soup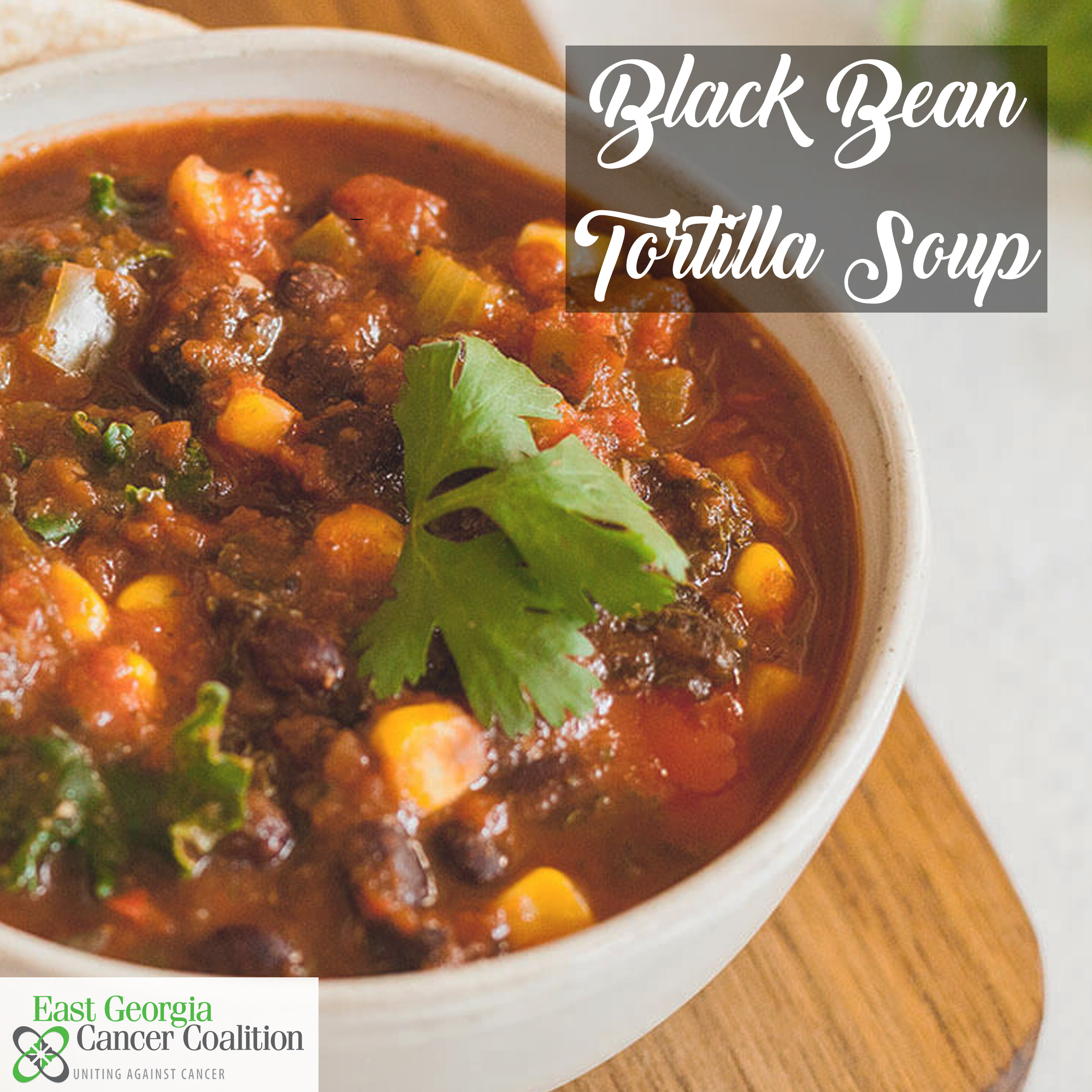 Ingredients
2 Tbsp olive oil
½  yellow onion, diced
3 cloves garlic, minced
1/2 red pepper, diced
1 1/2 tsp cumin
1 tsp chili powder
1 1/2 cups spicy salsa
4 cups vegetable stock
1 Tbsp brown sugar or maple syrup (to taste)
2 15-ounce black beans, drained
1 15.25-ounce whole kernel corn, drained
For Serving: optional
Lime juice
Fresh cilantro, minced
Red onion, diced
Tortilla chips
Ripe avocado
Hot sauce
Directions
Heat a large pot over medium heat. Once hot, add oil, garlic, onion, pepper, and a pinch each salt and pepper and stir. Cook for 4-5 minutes, stirring frequently until onions are translucent and the peppers have a bit of color.
Add cumin and chili powder and stir to coat. Then add salsa, vegetable stock, and sugar. Stir to combine, then increase heat to medium heat and bring to a low boil.
Once it's boiling, add black beans and corn and stir. Reduce heat to low and simmer, covered, for 30 minutes or more, stirring occasionally. The longer it simmers, the more the flavor will develop. It's even better the next day.
Serve as is or with recommended serving options above.
Leftovers will keep covered in the refrigerator for 5-6 days or in the freezer for 1 month.
---