Pumpkin Pancakes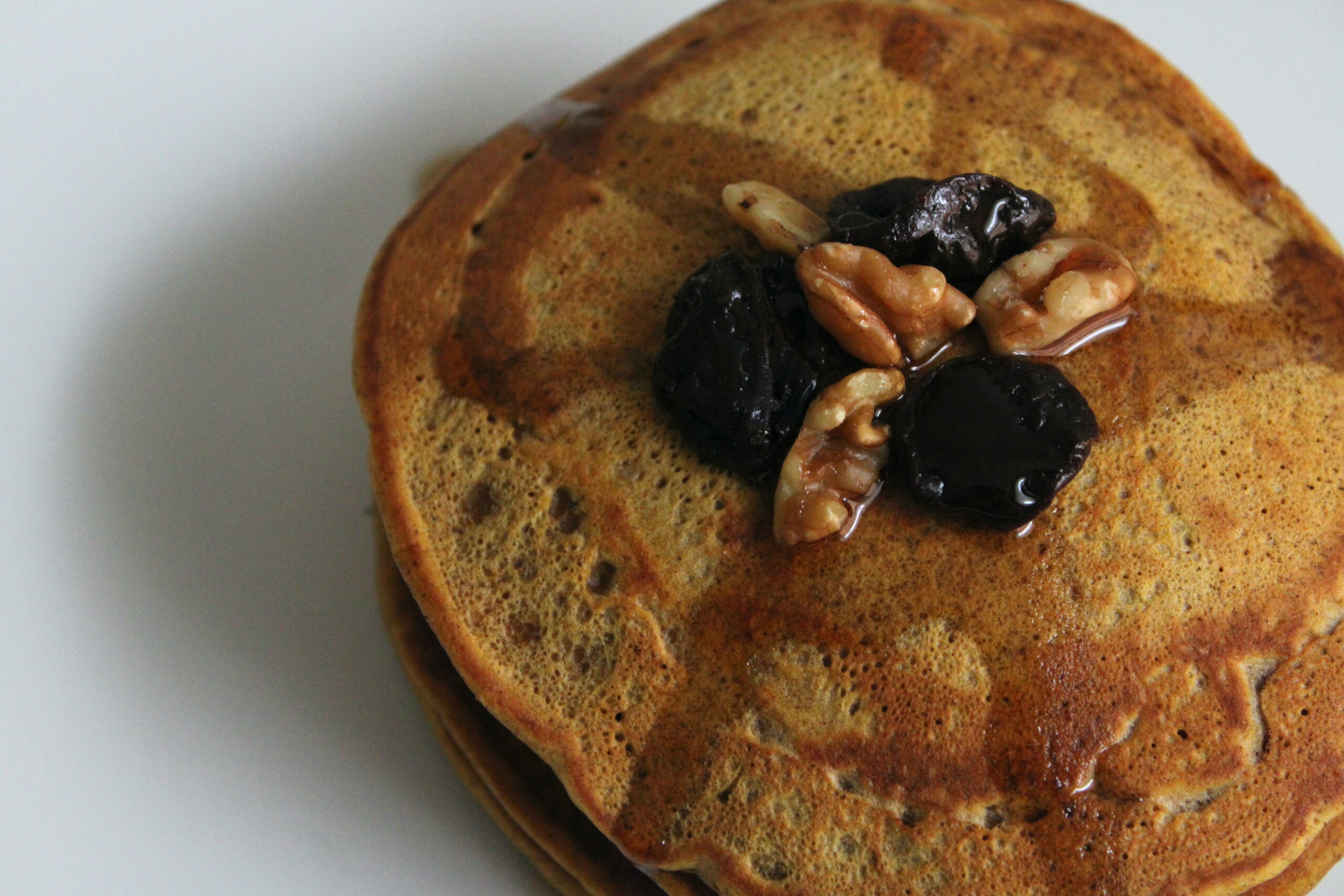 Pumpkin Pancakes are perfect for Fall! This plant-based recipe is quick and easy to make. Try adding pecans, walnuts, or dried cranberries, and serve with maple syrup.
Ingredients
Time: 20 minutes Yield: 8 large pancakes or 12 small
Pumpkin Pancakes
1 1/2 cup flour
1 Tbs baking powder
2 1/2 tsp pumpkin spice
1/4 tsp ground ginger
1/2 tsp ground cinnamon
2 Tbs sugar
2 Tbs olive oil
3/4 cup puree pumpkin
1/2 cup water
3/4 cup non-dairy milk
Directions
In a small bowl, whisk together the flour, baking powder, spices, and sugar.
In a separate, larger bowl, combine the remaining ingredients and whisk.
Gradually mix in the flour mixture to the wet ingredients, making sure the batter is free of lumps but not over-mixed.
Then, heat a skillet on medium. Melt a touch of vegan butter and wipe any excess from the skillet with a paper towel. Wait until the skillet is good and evenly hot before spooning the batter onto the skillet.
Using a large spoon or ladle, scoop an even amount of batter onto the skillet.
Allow the pancakes to cook for 2-3 minutes before bubbling, the cake should be bubbling evenly.
Flip the pancake and cook for another 1-2 minutes or until the bottom is golden.
Continue the process until all the batter is cooked. Be sure to wipe the skillet and add a bit more butter, wiping again before adding more batter. This can yield 6-8 pancakes depending on how big you make them.
Serve with desired toppings and enjoy!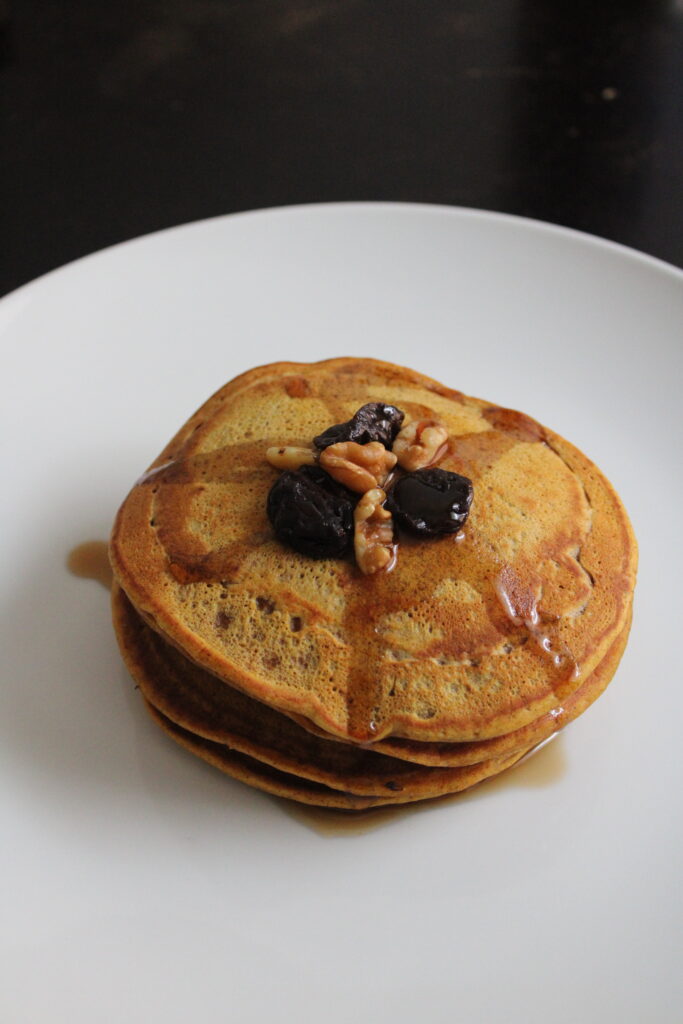 More Deliciousness
If you're looking for even more tasty recipes, keep browsing around Hearty At Home! And don't forget to share your favorite recipes with your friends, family, and loved ones.
For instance, if you find a recipe you like, pin it to your dinner inspiration board!
We share our recipes and recipe videos on Pinterest, Yummly, Youtube, Vimeo, and Facebook.
---