Sweet Potato & Lentil Shepherd's Pie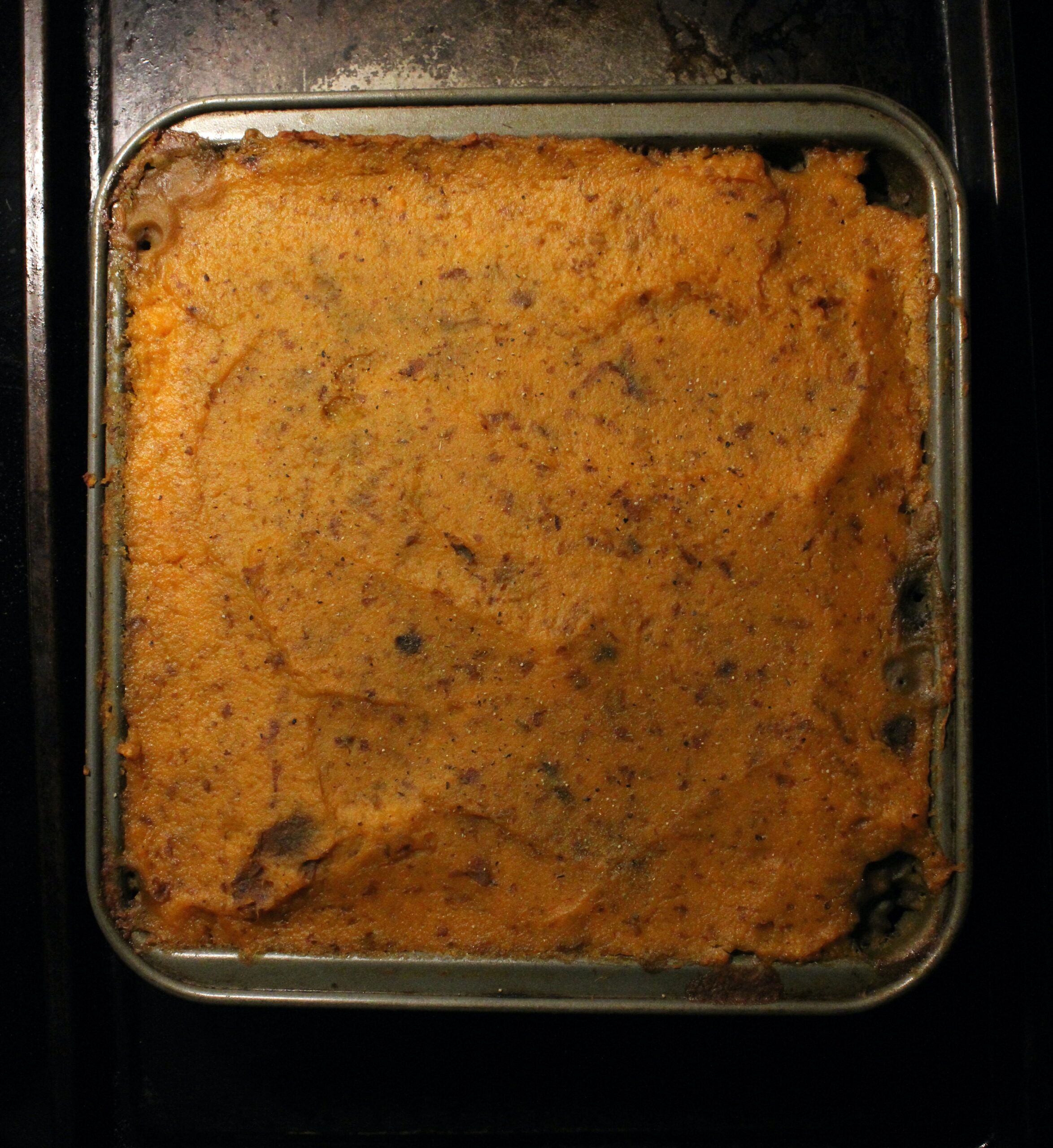 Sweet Potato & Lentil Shepherd's Pie is a hearty and plant-based dish that is delicious and easy to make, perfect for a large dinner gathering. This recipe is also great for the holidays or year-round.
Ingredients
Serves: 6-8 Time: 1 hour 30 minutes
Sweet Potato & Lentil Shepherd's Pie
2 large sweet potatoes
1/2 large yellow onion, diced
2 medium carrots, diced
1 cup frozen green peas
3-4 white mushrooms, sliced
2-3 garlic cloves, minced
1 & 1/2 cup green lentils
3 & 1/2 cup vegetable broth
2 tsp dried thyme
1 tsp paprika
1 tsp dried sage
1-2 Tbs olive oil
Salt and black pepper to taste
Non-dairy milk
Non-dairy butter
Directions
In a medium pot, add the sweet potatoes and cover them with water. Bring to a boil and cover with a lid, reducing heat to low and simmering until the sweet potatoes are easy to poke through all the way with a fork, about 20-30 minutes.
While your potatoes are boiling, prepare your other vegetables and preheat the oven to 425ºF.
In a large pot, set heat to medium-high.
Once hot, add olive oil.
Begin sautéeing the onion, stirring for about 3-4 minutes.
Then, add the garlic and carrots, stirring together for another 5-7 minutes.
Next, add the peas and mushrooms, and seasonings. Stir together for 5 minutes.
Add in the lentils and stir together for 2 minutes before adding the vegetable broth.
Bring the mixture to a boil, then reduce heat to low, cover with a lid, and simmer for about 20 minutes or until the lentils are tender.
When your sweet potatoes have softened, add a dash of non-dairy butter, milk, salt & pepper, and use a mixer or a fork to mash until soft and well combined.
Drain any excess liquid (there shouldn't be much) and transfer the lentil mix to a lightly greased casserole dish, and evenly pat down with a spoon.
Evenly distribute the mashed sweet potatoes over the lentils and spread them out with a rubber spatula.
Place the dish on a baking sheet to catch any liquid that may bubble over, place in the oven, and bake for about 20-25 minutes or until the sweet potatoes have lightly browned on the edges.
Allow the dish to cool for about 10 minutes before serving.
Serve and enjoy!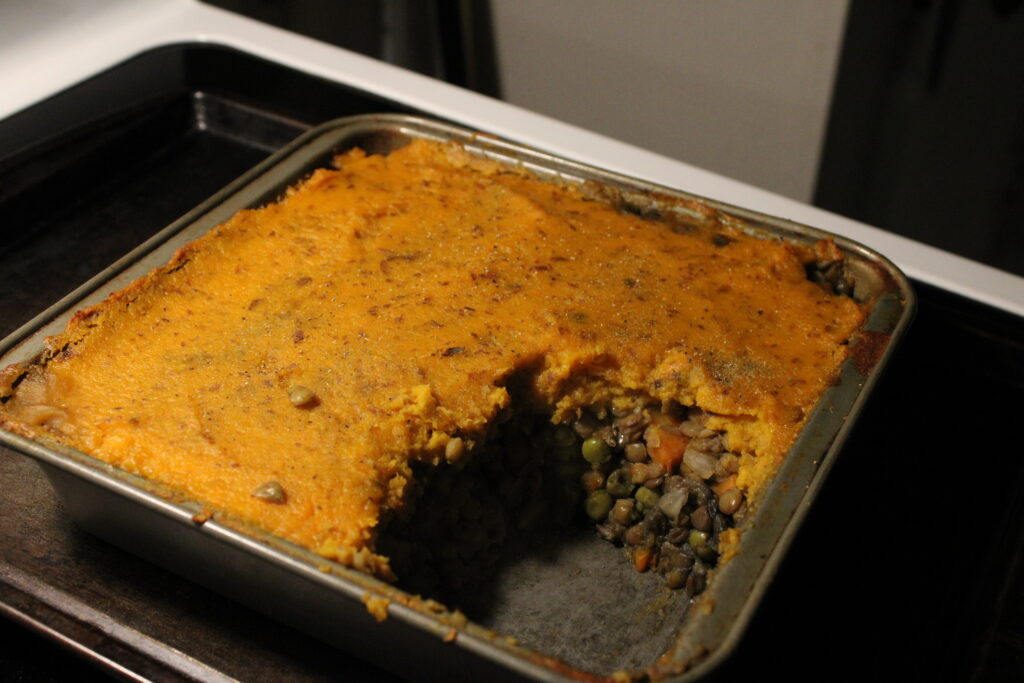 More Deliciousness
If you're looking for even more tasty recipes, keep browsing around Hearty At Home! And don't forget to share your favorite recipes with your friends, family, and loved ones.
For instance, if you find a recipe you like, pin it to your dinner inspiration board!
We share our recipes and recipe videos on Pinterest, Yummly, Youtube, Vimeo, and Facebook
---