Cranberry Almond Bars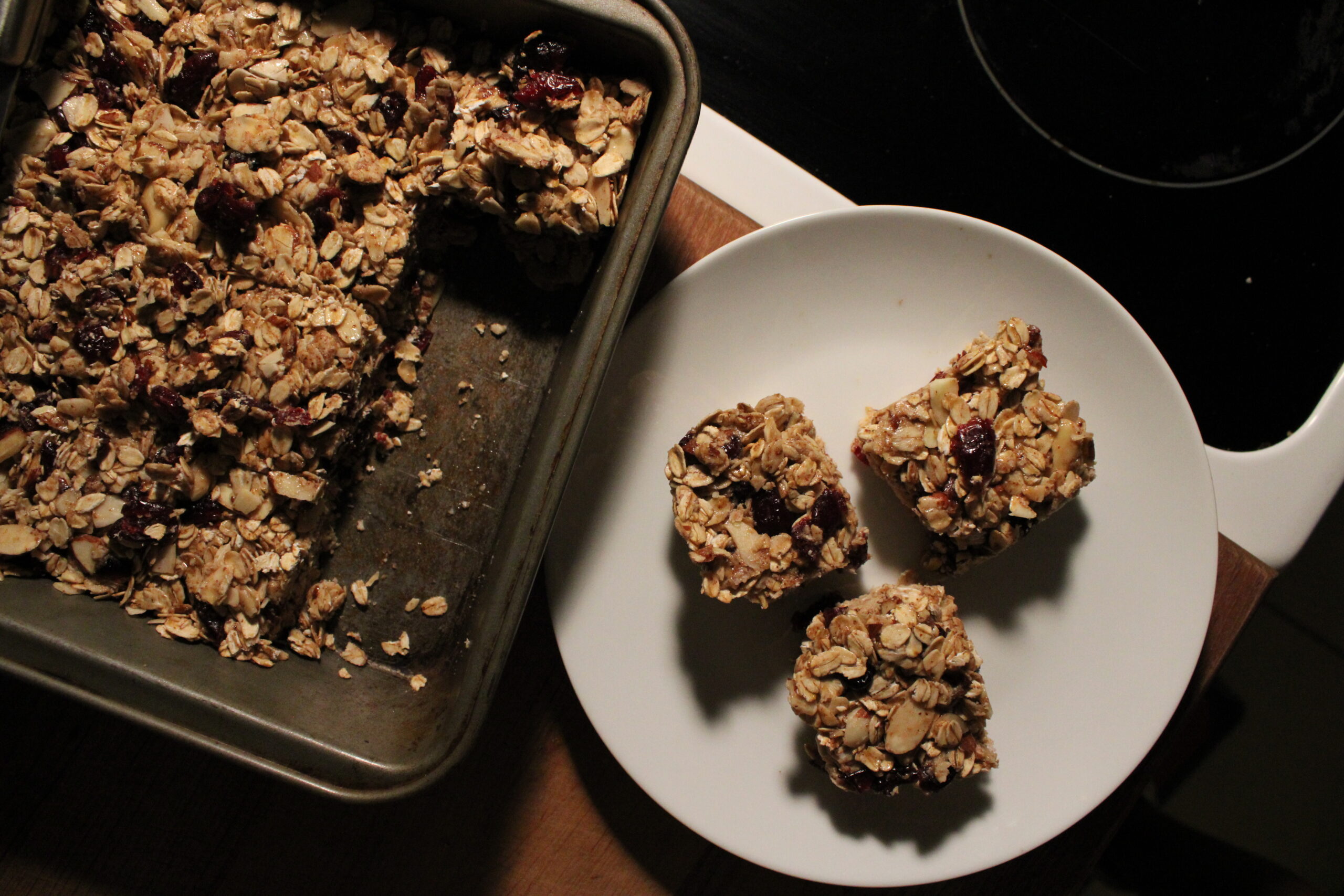 Cranberry Almond Bars are a delicious snack for the whole family to enjoy! This recipe is also a great starter recipe if you're introducing your children to cooking/preparing food. You can use store-bought almond butter or try our homemade almond butter recipe. This recipe can also be made gluten-free by using gluten-free oats.
Ingredients
Yield: 16 squares
Cranberry Almond Bars
2 cups old-fashioned oats
1/2 cup almond butter
1 Tbs cinnamon
1/2 cup sliced almonds
1/4 cup agave nectar or honey
1/2 cup dried cranberries
Directions
Prepare a 9-inch square pan with parchment paper.
In a large bowl, mix together the almond butter, cinnamon, salt, and sweetener.
Then, fold in the cranberries and almonds until fully combined.
Lastly, fold in the oats until everything is sticking together.
Transfer the mixture to the pan and flatten it out evenly with another sheet of parchment paper.
Store in the refrigerator for at least 30 minutes before cutting into squares or rectangles.
You may individually wrap your bars or leave them in the tray, though it is best to store them in the refrigerator or a cool place.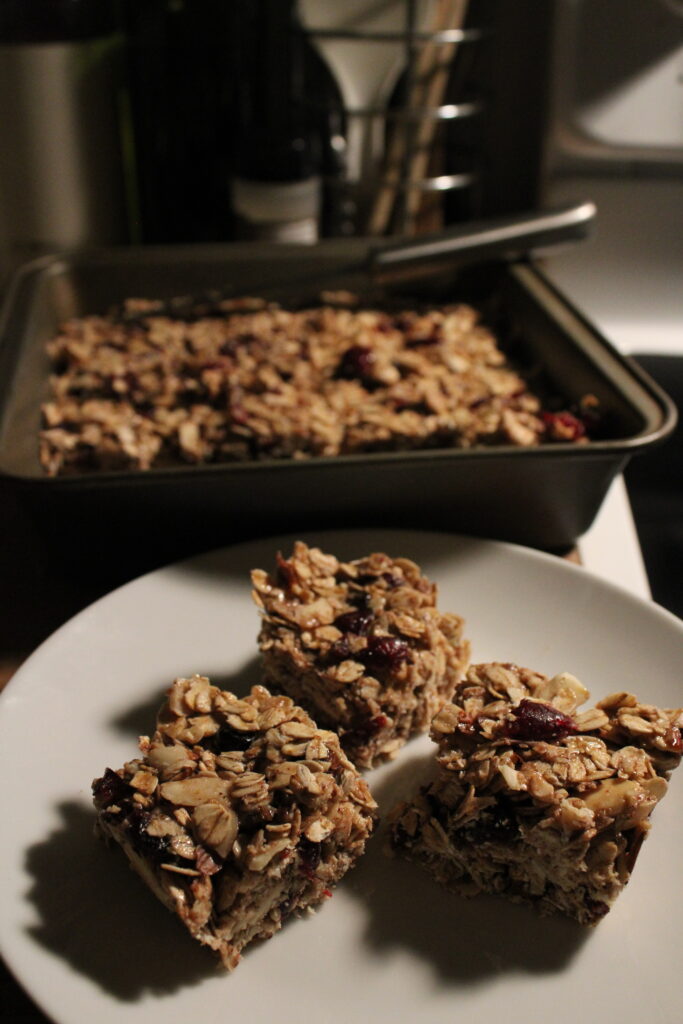 More Deliciousness
If you're looking for even more tasty recipes, keep browsing around Hearty At Home! And don't forget to share your favorite recipes with your friends, family, and loved ones.
For instance, if you find a recipe you like, pin it to your dinner inspiration board!
We share our recipes and recipe videos on Pinterest, Yummly, Youtube, Vimeo, and Facebook.
---