Sweet Potato Hash Browns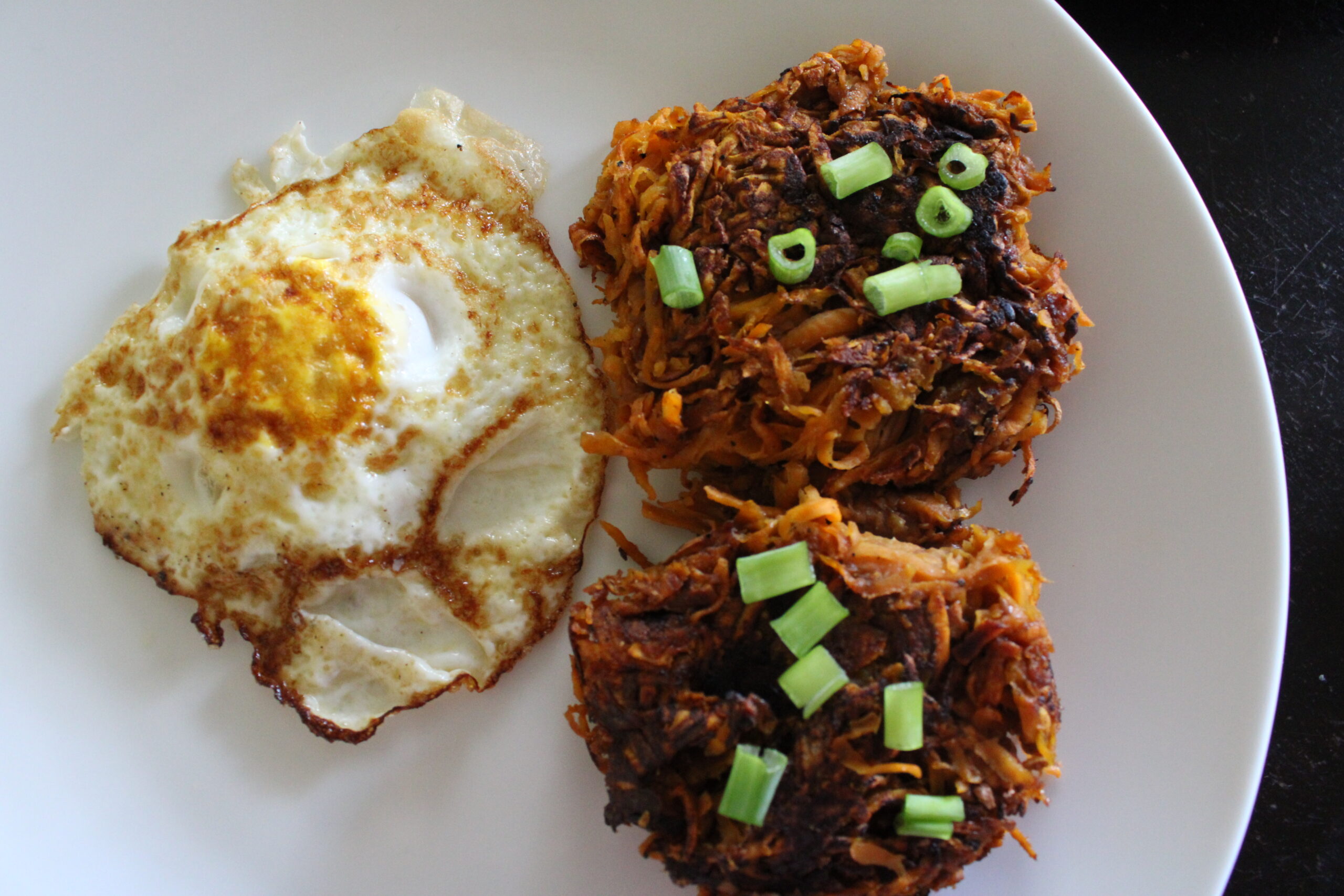 Sweet Potato Hash Browns that are crispy and delicious! A perfect way to start your day, served with a fried egg, toast, or some tempeh bacon if you desire. Prepare this easy recipe for breakfast for brunch any day of the week. All you need to make this easier is a box grater or food processor with a shredding disc.
Ingredients
Serves: 2 Time: 15 minutes
Sweet Potato Hash Browns
1 large sweet potato
1 tsp salt
1/2 tsp black pepper
1 tsp garlic powder
2 Tbs olive oil or butter
1 scallion, chopped for topping
Optional pairings: eggs, tofu scramble, toast, bacon or tempeh bacon
Directions
Remove the ends of the sweet potato, you may peel the skin if desired but it isn't necessary.
Use a box grater or food processor to shred the sweet potato into thin strings.
Transfer the shredded sweet potato to a large mixing bowl and pat dry with a paper towel to remove any excess moisture.
Hand mix in some salt, pepper, and garlic powder and shape the sweet potato into 4 hash browns.
In a large skillet, heat the oil or butter on high heat.
Once hot, add the hash browns and use the spatula to flatten the cakes. If there are some stray strands of sweet potato, don't worry just push them back into the hash brown with the spatula.
Reduce heat to medium high and cook the hash browns undisturbed for 3-4 minutes.
When you're ready to flip, carefully move your spatula underneath and around all edges of the hash brown.
Flip and cook for another 3 minutes.
Remove from heat, serve with any additional sides, top with chopped scallions, and enjoy!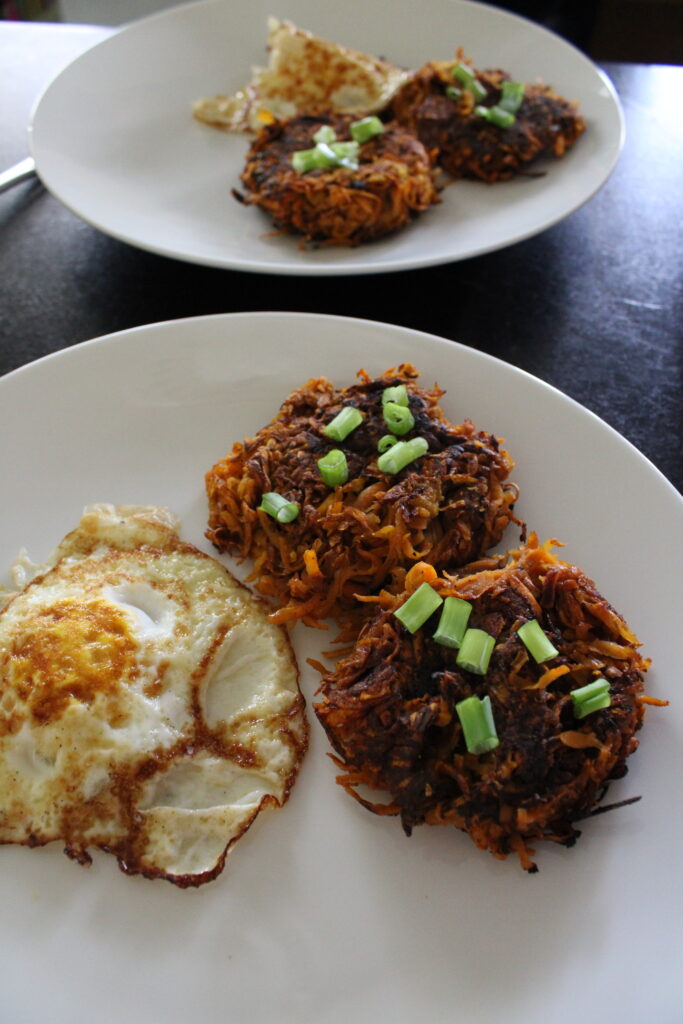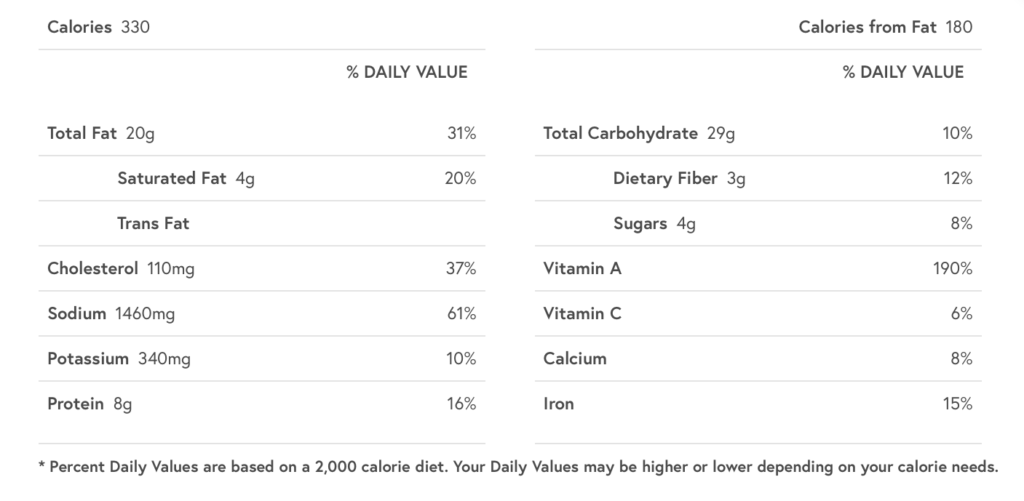 More Deliciousness
If you're looking for even more tasty recipes, keep browsing around Hearty At Home! And don't forget to share your favorite recipes with your friends, family, and loved ones.
For instance, if you find a recipe you like, pin it to your dinner inspiration board!
We share our recipes and recipe videos on Pinterest, Yummly, Youtube, Vimeo, and Facebook.
---