"Cheesy" Roasted Cauliflower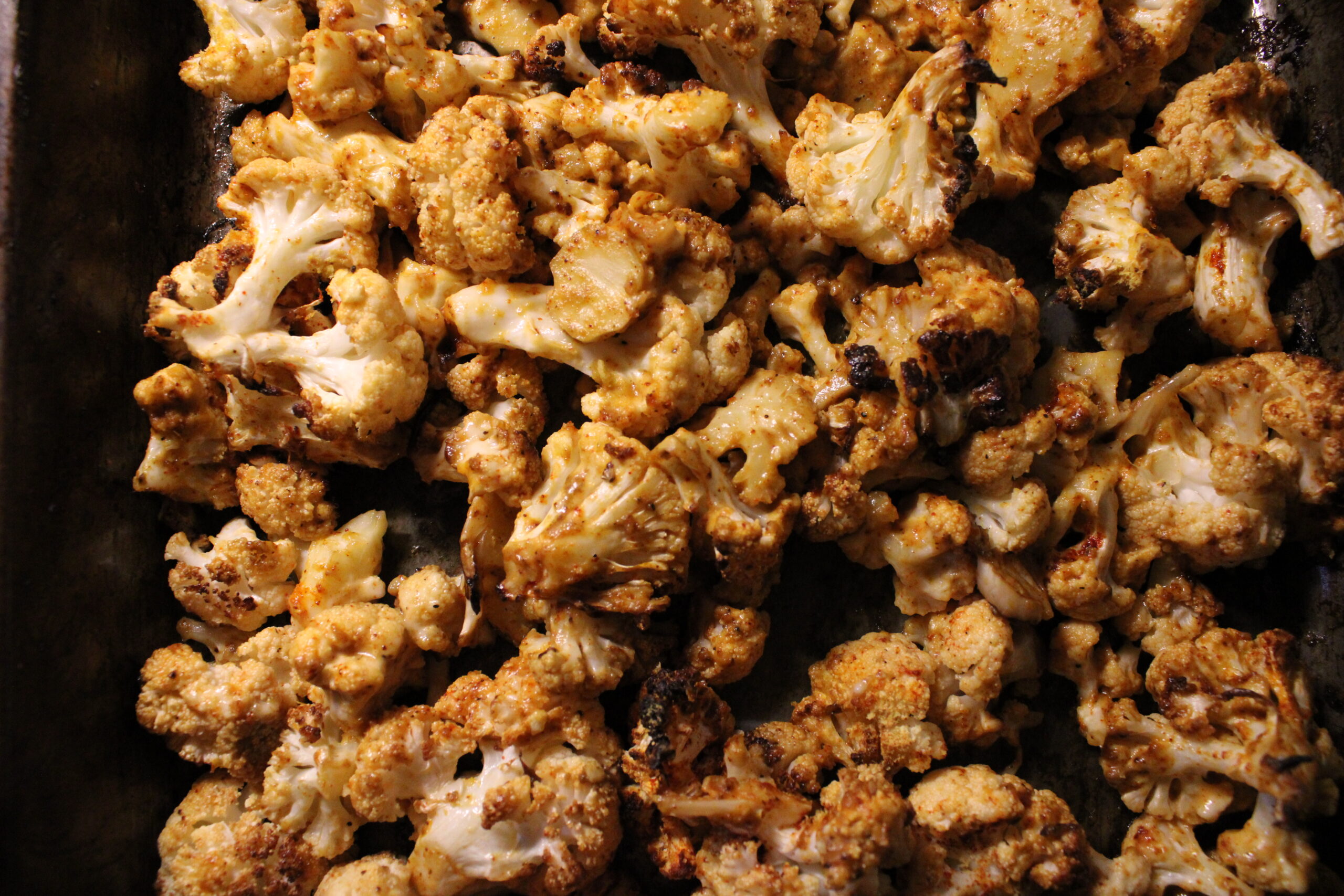 If you're looking for a low-carb, plant-based side dish, this "Cheesy" Roasted Cauliflower is perfect! This recipe uses nutritional yeast (which is not an active yeast), which is rich in vitamins, minerals, and protein and makes for an amazing substitute for those with food allergies. It can be found at most grocery stores, and sometimes in bulk bins. This side dish pairs well with a bed of greens or other roasted vegetables.
If you'd prefer real cheese, you can substitute the vegan mayo and nutritional yeast for 1/4 c. shredded mozzarella and Parmesan cheese.
Ingredients
"Cheesy" Roasted Cauliflower
1 head cauliflower, leaves & stems removed, chopped
1/3 cup nutritional yeast
3-4 Tbs vegan mayonnaise
1 tsp paprika
1/2 tsp chili powder
2 tsp garlic powder
1 tsp black pepper
Salt to taste
Olive oil
Apple cider vinegar
Directions
Preheat the oven to 400ºF
Prepare your cauliflower and transfer it to a roasting pan.
Add a small splash of olive oil and apple cider vinegar to the cauliflower and rub it into the cauliflower to combine well.
In a small bowl, mix together the remaining ingredients.
Add the "cheesy" mix to the cauliflower, combine well until each floret is covered.
Place the pan in the oven and roast for 30-35 minutes, stirring halfway through.
For cheesier cauliflower, you can add another scoop of vegan mayo and nutritional yeast.
Once the cauliflower is roasted, remove it from the oven, serve and enjoy!
We paired our cauliflower with roasted root vegetables, tempeh, and a bed of shaved Brussels sprouts, cabbage, & kale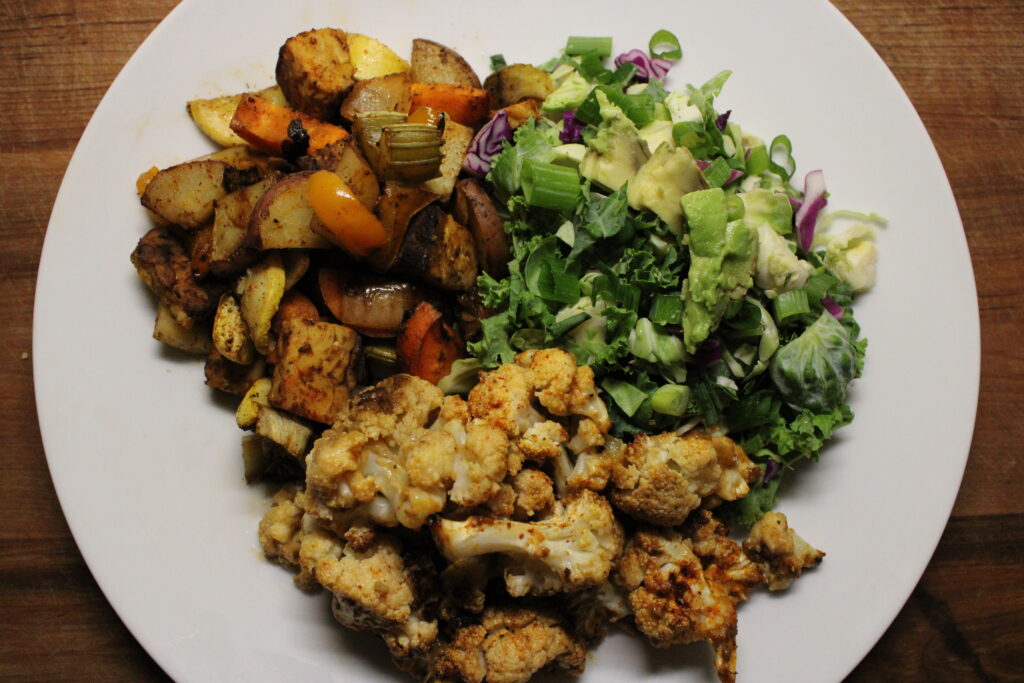 More Deliciousness
If you're looking for even more tasty recipes, keep browsing around Hearty At Home! And don't forget to share your favorite recipes with your friends, family, and loved ones.
For instance, if you find a recipe you like, pin it to your dinner inspiration board!
We share our recipes and recipe videos on Pinterest, Yummly, Youtube, Vimeo, and Facebook.
---