Roasted Acorn Squash Curry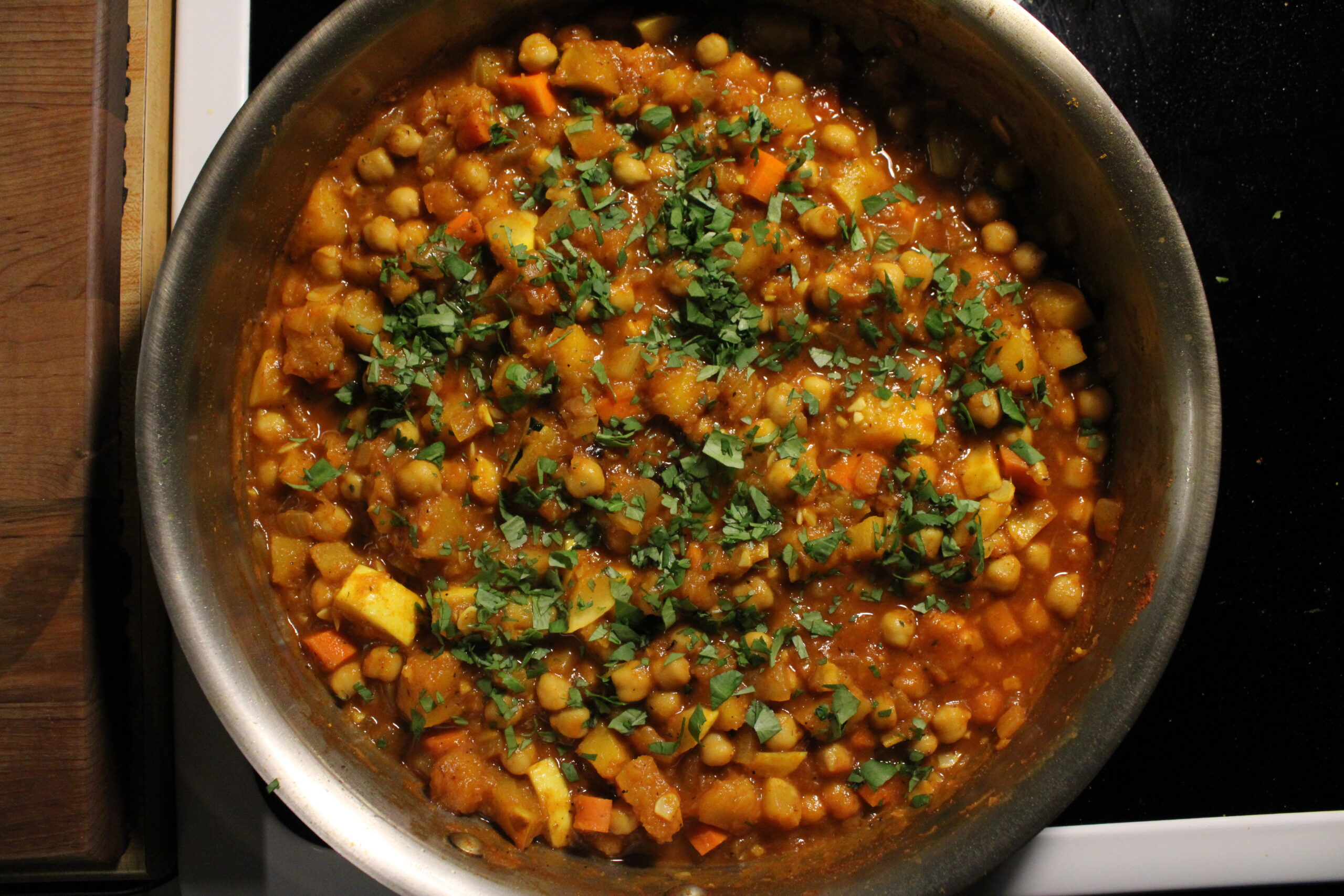 Roasted Acorn Squash Curry is a lightly sweet and spicy, rich and delicious dish. Aside from the tedious prep work for the squash, this recipe is pretty quick, easy, and worth the effort to dress up those fall ingredients.
Ingredients
Serves: 4 Time: 45-50 minutes
Roasted Acorn Squash Curry
1 large acorn squash, peeled & cubed
1/2 yellow onion, diced
1 large carrot, diced
2 garlic cloves, minced
1/2 inch fresh ginger, peeled & minced
1 cup vegetable broth
8 oz. tomato sauce
1 heaping Tbs red curry paste
1/2 tsp black pepper
2 tsp curry powder
1/4 tsp chili flakes (optional)
1 tsp garam masala
1 can chickpeas, drained & rinsed
Rice for serving
Optional garnish: minced cilantro, lime juice
Directions
Preheat the oven to 410 Fahrenheit
Prepare your acorn squash, then toss in a bowl with about 1 Tbs of olive oil
Spread the acorn squash evenly out onto a baking tray. Place in the oven and bake for 20-30 minutes or until soft and lightly roasted.
Meanwhile, prepare your other vegetables.
Then, heat a skillet on medium-high heat. Once hot, add enough oil to evenly coat the pan.
Sauté the onion. Cook for 5-7 minutes.
Then, add the garlic and ginger. Cook for 2 minutes.
Add the carrots and cook for another 5 minutes before adding the tomato sauce, curry paste, and seasonings.
Next, add the chickpeas and vegetable broth, and reduce heat to low. Simmer for 10-12 minutes.
Add in the cooked squash and simmer for another 5 minutes.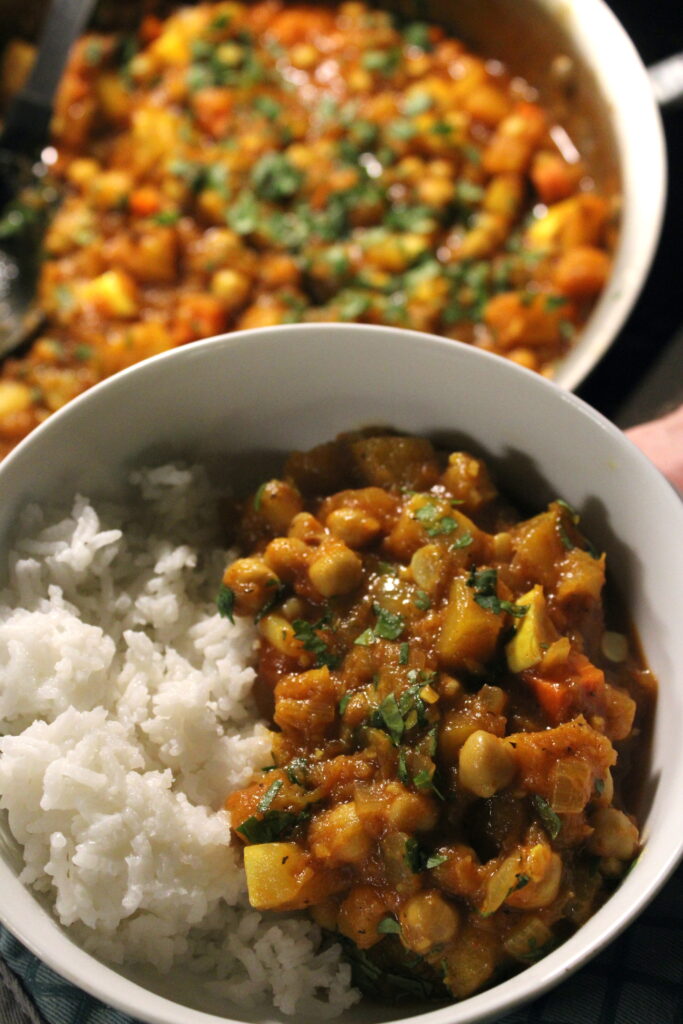 More Deliciousness
If you're looking for even more tasty recipes, keep browsing around Hearty At Home! And don't forget to share your favorite recipes with your friends, family, and loved ones.
For instance, if you find a recipe you like, pin it to your dinner inspiration board!
We share our recipes and recipe videos on Pinterest, Yummly, Youtube, Vimeo, and Facebook.
---