Potato Broccoli Soup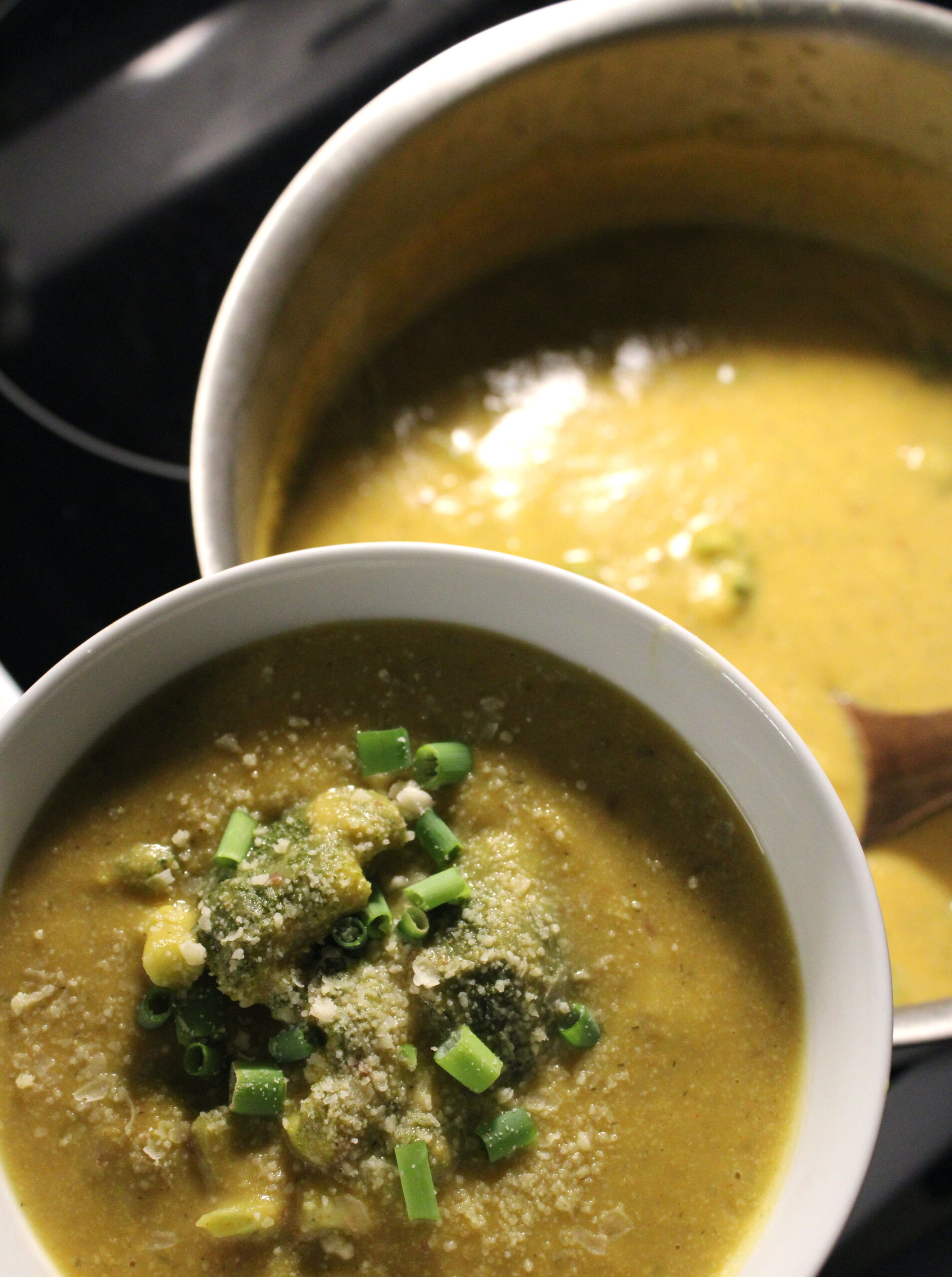 Potato Broccoli Soup that is creamy and dairy-free! This soup is easy to prepare and is perfect for the cold weather months.
Ingredients
Serves: 5-6 Time: 45 minutes
Potato Broccoli Soup
1-2 lbs golden or yukon potatoes, chopped
6 cups vegetable broth
1/2 yellow onion, diced
1 large carrot, diced
1 celery stalk, diced
4 garlic cloves, minced
1 tsp dried thyme
black pepper to taste
1 tsp paprika
1/2 dried dill
1 cup raw cashews, chopped
6 Tbs nutritional yeast
1/4 tsp red pepper flakes
Olive oil for sautéeing
Directions
Begin by preparing your vegetables.
Then, preheat a stock pot over medium heat.
Once hot, add enough olive oil to lightly coat the bottom and begin sautéeing the onions for about 5 minutes or until translucent. 
Next, add the garlic, carrots, and celery and cook for 5-7 more minutes.
Add the garlic, potatoes, cashews, vegetable stock, nutritional yeast, and seasoning.
Stir together, cover with a lid, and simmer on low, cooking for about 20-30 minutes.
Remove from heat then blend together with an immersion blender (or transfer to a blender) until creamy and smooth.
Return the soup to the heat, then add in the broccoli florets and cover with a lid. Cook for 3-5 more minutes.
Serve with chopped scallions, extra red pepper flakes, and croutons if desired, and enjoy!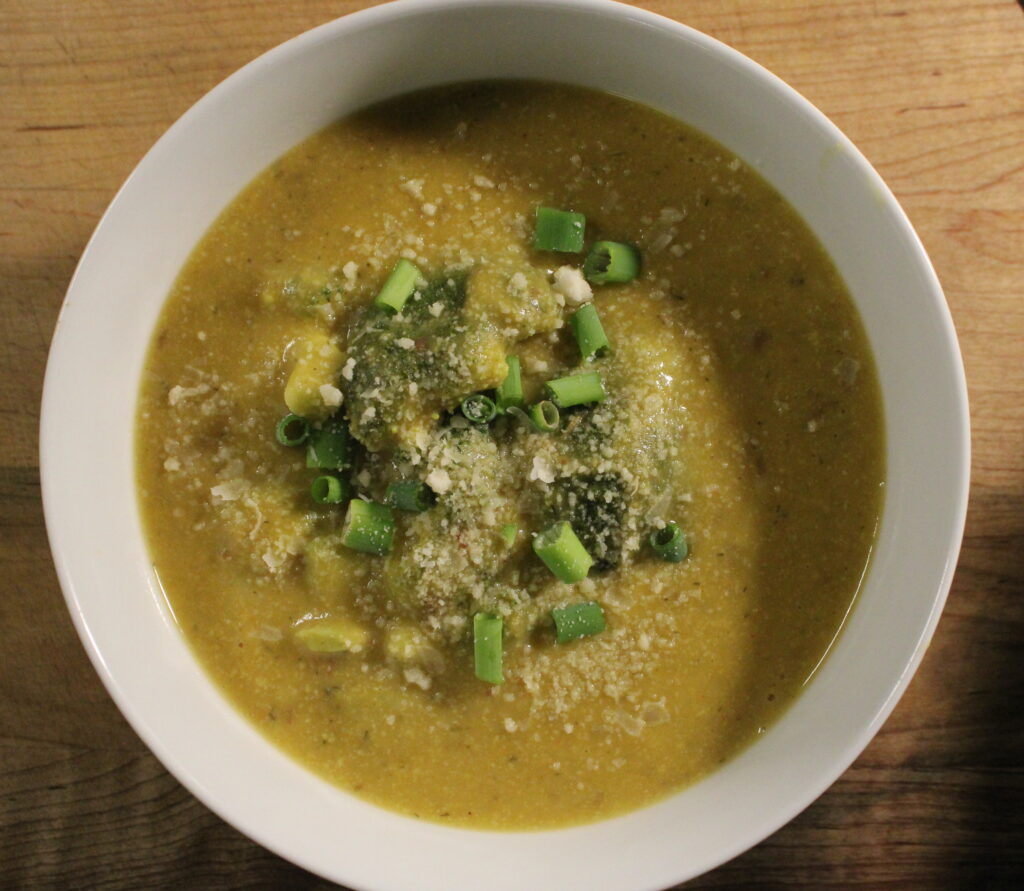 More Deliciousness
If you're looking for even more tasty recipes, keep browsing around Hearty At Home! And don't forget to share your favorite recipes with your friends, family, and loved ones.For instance, if you find a recipe you like, pin it to your dinner inspiration board!
We share our recipes and recipe videos on 
Pinterest
, 
Yummly
, 
Youtube
, Vimeo, and 
Facebook
.
---