Red Bean & Tempeh Cassoulet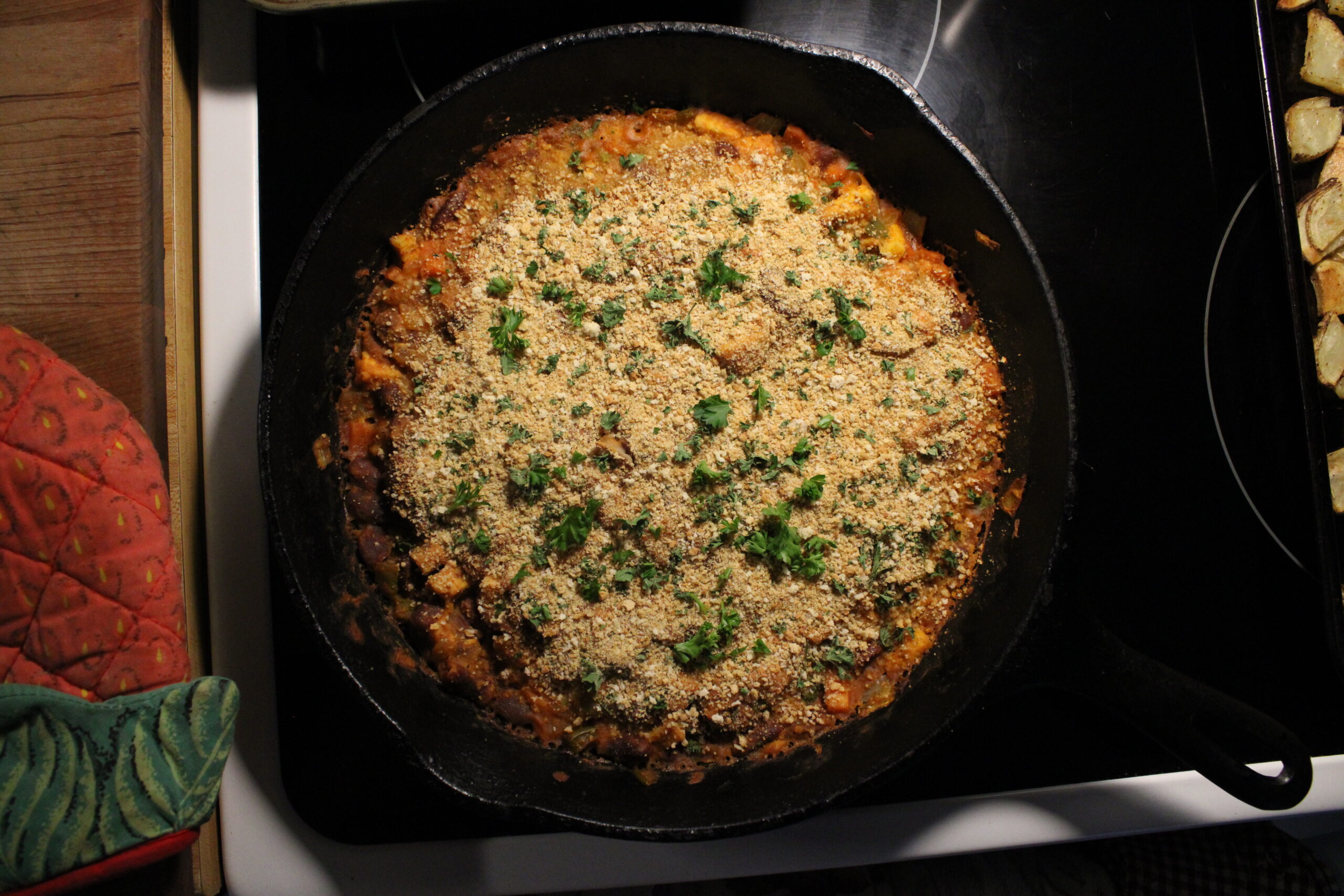 Red Bean & Tempeh Cassoulet is a hearty plant-based one-pot dish that is easy to make and absolutely delicious. Try substituting the tempeh for another plant-based option, such as Impossible Beef. Kidney beans are rich in nutrients, fiber, and protein!
Ingredients
Serves: 4-5 Time: 50 minutes
Red Bean & Tempeh Cassoulet
1 can red kidney beans, drained & rinsed
1 package tempeh, minced
2/3 cup tomato sauce
3/4 cup vegetable broth
1/2 large yellow onion, diced
3 garlic cloves, minced
1 medium carrot, finely diced
1/2 large green bell pepper, diced
2 bay leaves
1 tsp dried thyme
1/2 tsp black pepper
1/2 tsp Italian seasoning
Dash of salt (to taste)
1/2 cup panko bread crumbs
1 heaping Tbs minced fresh parsley
1 Tbs olive oil
Directions
Preheat the oven to 400ºF
Meanwhile, prepare the tempeh, onion, garlic, carrot, and bell pepper, and drain and rinse the beans.
Mix the bread crumbs and parsley in a small bowl and set aside for later.
In a large skillet, set heat to medium-high. Once hot, add the olive oil.
When the oil is hot, begin sautéeing the tempeh and onion. Cook together for 5 minutes.
Next, add the garlic, carrot, and bell pepper and stir for another 5-7 minutes.
Then, add the beans, seasoning, bay leaves, vegetable broth, and tomato sauce. Cover with a lid, reduce heat to low, and simmer for 15-20 minutes.
After the vegetables have simmered, take about 1/2 cup of the mixture and transfer to a blender or food processor and purée.
Return the purée to the skillet and mix together well.
Remove the skillet from heat, top evenly with the breadcrumb mix, place in the oven, and bake for another 15-20 minutes or until the top is lightly golden.
Once the cassoulet is done, take it out of the oven, serve & enjoy!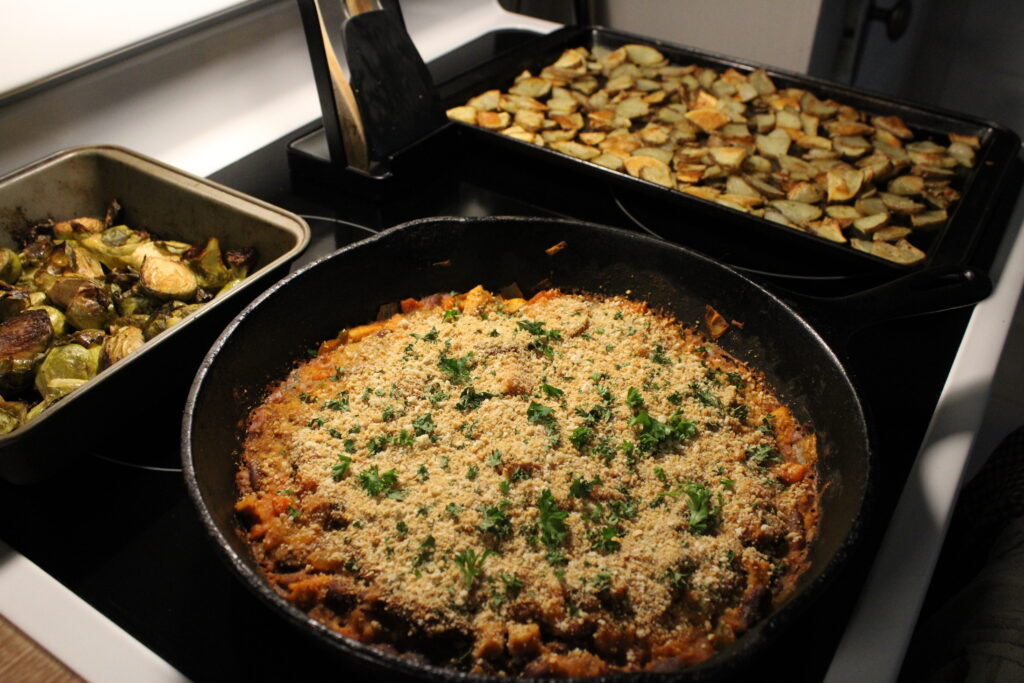 More Deliciousness
If you're looking for even more tasty recipes, keep browsing around Hearty At Home! And don't forget to share your favorite recipes with your friends, family, and loved ones.
For instance, if you find a recipe you like, pin it to your dinner inspiration board!
We share our recipes and recipe videos on Pinterest, Yummly, Youtube, Vimeo, and Facebook
---