Homemade Fig Newtons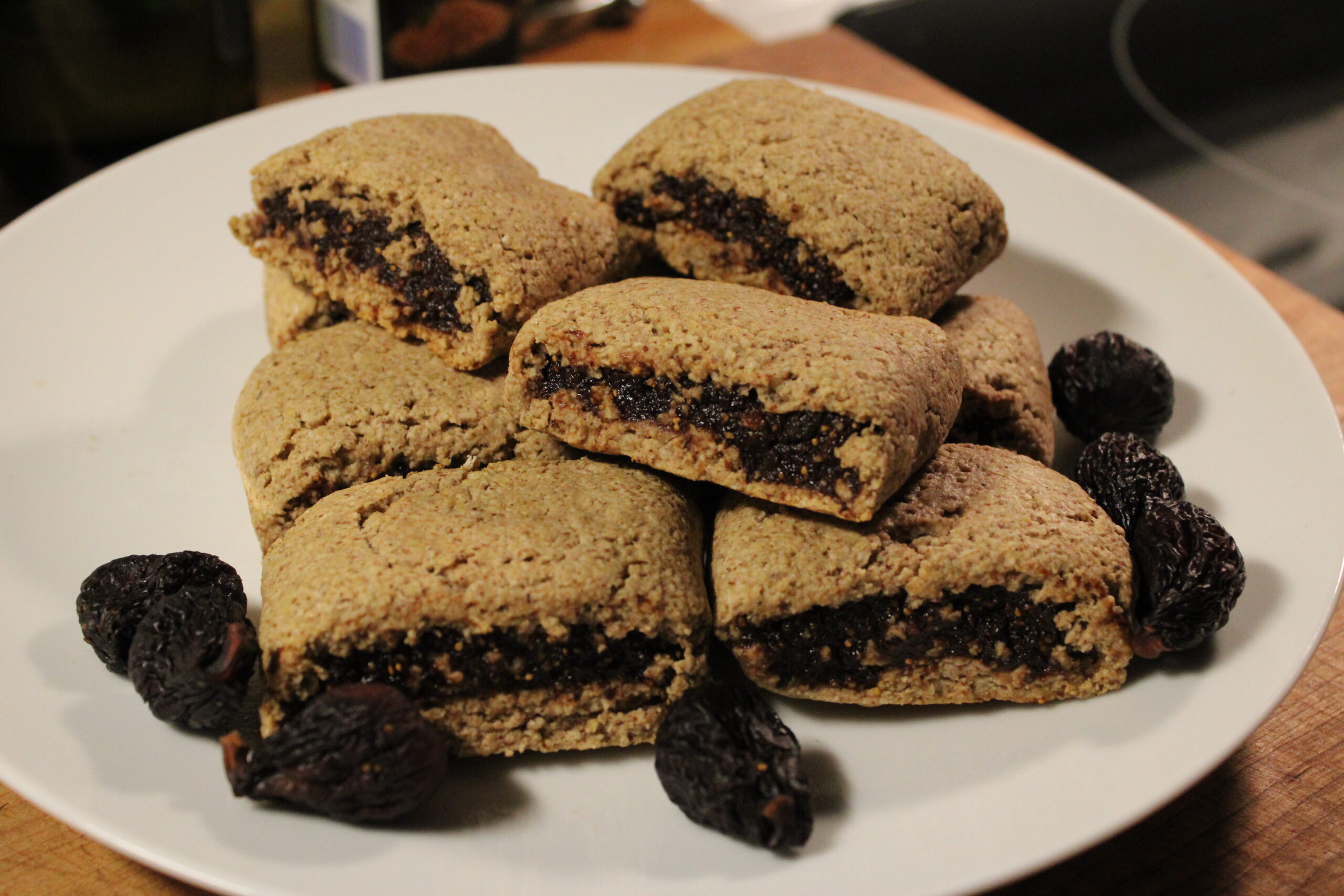 Homemade Fig Newtons that are deliciously chewy & lightly sweet. This recipe is easy to make! All you need is a food processor or blender, a rolling pin, and parchment paper or silicon baking mats. Although figs are rich in natural sugar, they are also rich in fiber which slows the absorption of sugar into the bloodstream. Figs also contain potassium, magnesium, calcium, iron, and vitamin K.
Ingredients
Time: 1 hour 30 minutes
Homemade Fig Newtons
6 oz. dried mission figs (about 1 cup)
Hot water for soaking
1 Tbs orange juice or agave nectar (optional)
1/2 lemon, juiced
1 tsp vanilla extract
2 tsp baking powder
1 Tbs brown sugar
1 1/2 cup oat flour
1/4 cup creamy almond or cashew butter
1/4 + 1 Tbs non-dairy or dairy milk (we used oat milk)
Directions
Begin by soaking the figs in a medium bowl filled with hot water. Allow them to soak for 1 hour.
After the figs have soaked, remove them from the water but save about 1-2 tablespoons for blending.
Then, preheat the oven to 350ºF
Using a blender or food processor, add in the figs, lemon juice, vanilla, and orange juice or agave nectar for a sweeter fig paste.
Pulse the figs together but don't over-blend into a puree. If the paste is too chunky, add some of the soaking water, however, you don't want the mixture to be too watery.
Then, in a large mixing bowl, sift together the flour, cinnamon, and baking soda.
Mix in the almond or cashew butter and brown sugar, whisking until combined.
Next, add in the non-dairy or dairy milk and combine until the dough is formed. It should be solid but workable by hand and not too sticky.
Using parchment paper or nonstick silicon baking mats, place the dough between two pieces and use a rolling pin to roll the dough into a thin, even rectangle.
Use a spoon to distribute all the fig paste in a line down the middle of the cookie dough.
Then, carefully fold the dough over the fig paste, one side at a time, and then flip the log seam side down.
Cut the log into even pieces and place them on a baking sheet prepared with parchment paper.
Place the bars in the oven and bake for 12-15 minutes or until lightly golden.
Allow the bars to cool before enjoying them.
Store at room temperature for up to 5 days or in the refrigerator for up to 7 days.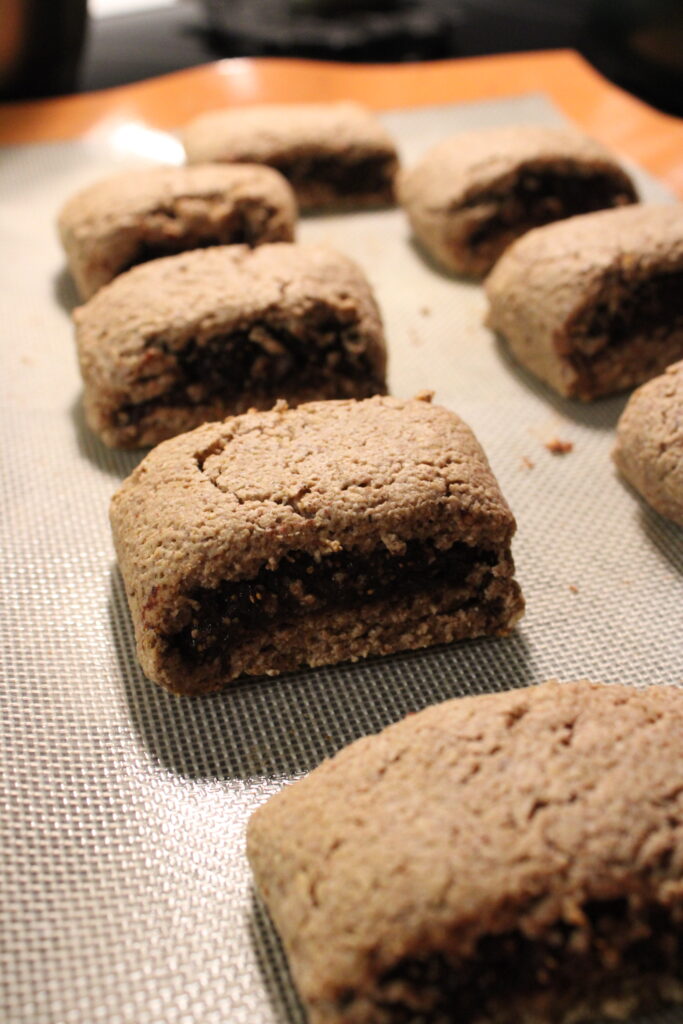 More Deliciousness
If you're looking for even more tasty recipes, keep browsing around Hearty At Home! And don't forget to share your favorite recipes with your friends, family, and loved ones.
For instance, if you find a recipe you like, pin it to your dinner inspiration board!
We share our recipes and recipe videos on Pinterest, Yummly, Youtube, Vimeo, and Facebook
---