Vegan Pumpkin Cookies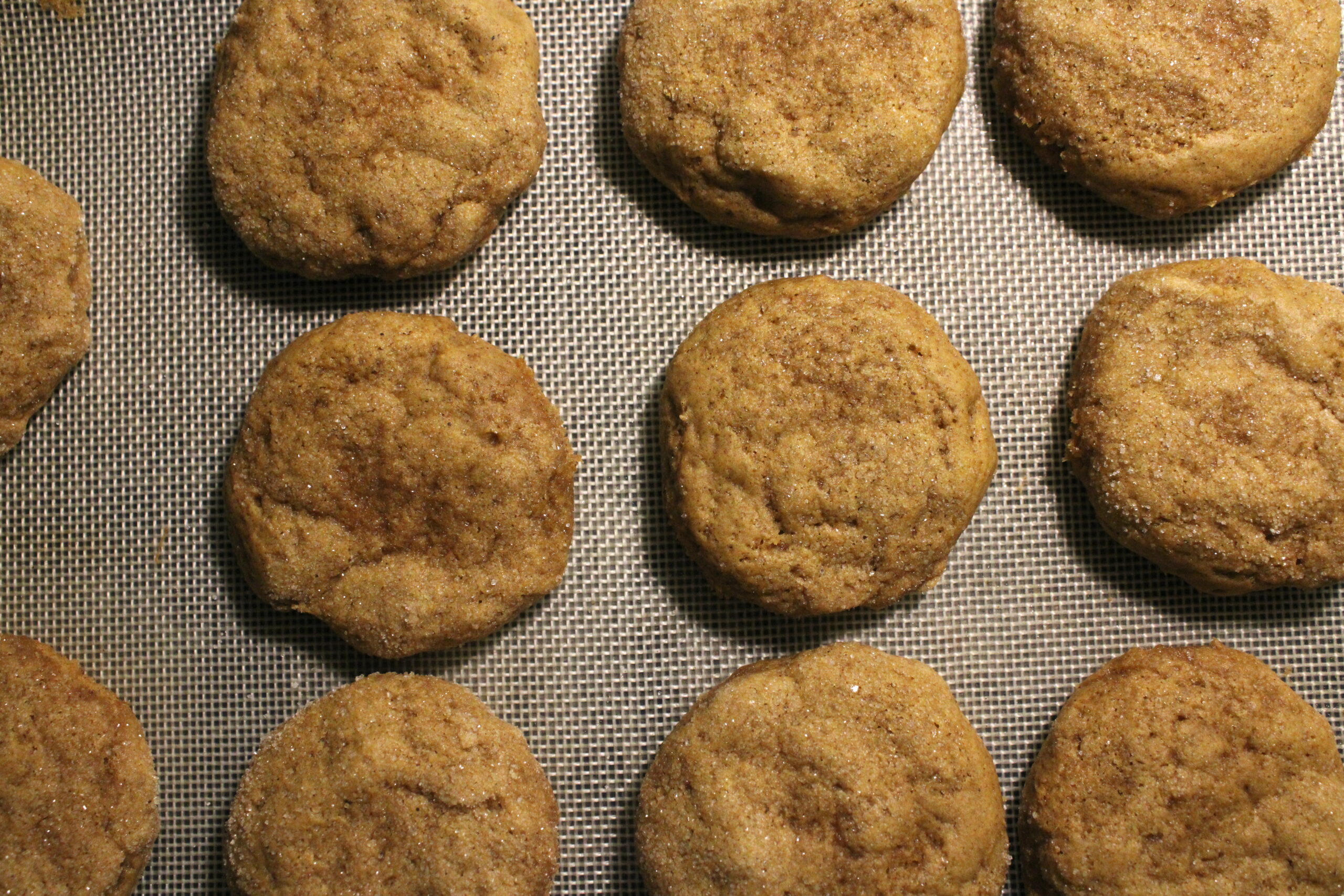 Vegan Pumpkin Cookies make for a sweet little treat perfect for Fall. These plant-based cookies are easy to bake. For a gluten-free option, simply substitute for a 1:1 gluten-free flour. You may also try mixing in chocolate chips or dried cranberries before chilling the dough for an extra twist.
Ingredients
Yields: 12 cookies Time: 50-60 minutes
Vegan Pumpkin Cookies
1/2 cup non-dairy butter, melted
1/4 cup brown sugar
1/3 cup organic sugar
1/2 tsp cinnamon
1/2 tsp ground ginger
1 tsp pumpkin spice
1/2 tsp baking soda
1 tsp baking powder
1/2 Tbs corn starch
1 1/2 heaping cup flour
1 Tbs non-dairy milk
Extra sugar & ginger combined in a small bowl
Directions
In a mixing bowl, cream together the non-dairy butter, brown sugar, and sugar.
Then, sift in the spices, baking powder, baking soda, corn starch, and flour, carefully mixing in.
Lastly, add the non-dairy milk. The dough should be firm, though lightly sticky.
Place the bowl of dough in the refrigerator for at least 30 minutes or until firm.
When you're ready to bake, preheat the oven to 350ºF.
Take about a heaping tablespoon's worth of dough, roll it into a ball in your hands, and flatten it with the palm of your hand.
Lightly coat the top and bottom of the cookie in the bowl of sugar and ginger mix, then place the cookie on a prepared baking sheet.
Repeat until all the dough has been used.
Place the cookies in the oven and bake for 12 minutes.
Remove from the oven once baked and allow them to cool before enjoying.
Store cookies in an airtight container and leave at room temperature for up to 4 days.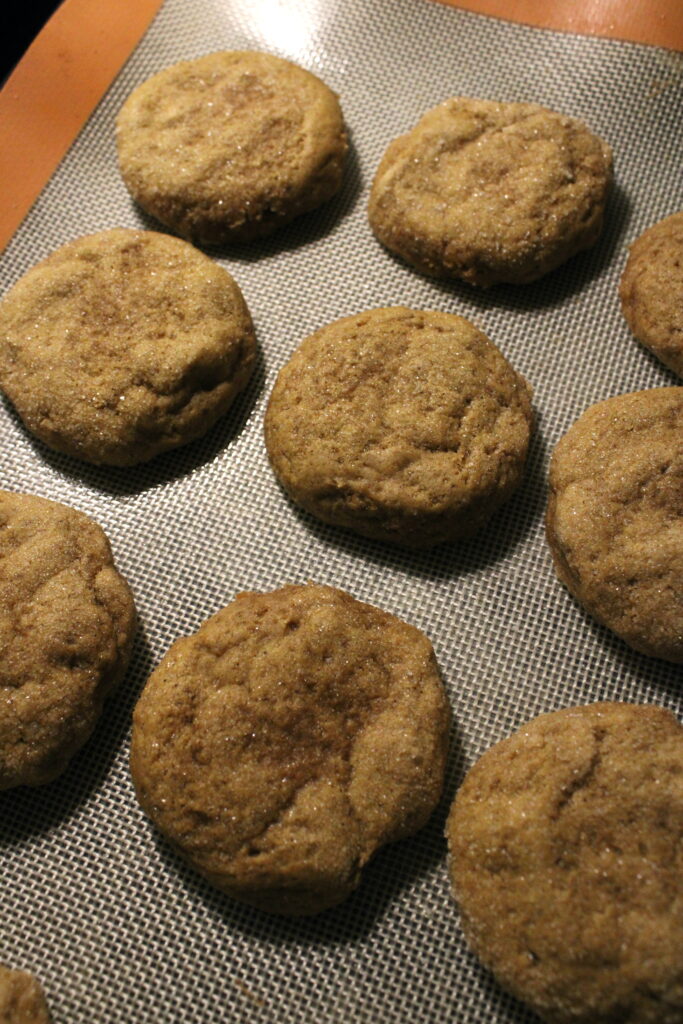 More Deliciousness
If you're looking for even more tasty recipes, keep browsing around Hearty At Home! And don't forget to share your favorite recipes with your friends, family, and loved ones.
For instance, if you find a recipe you like, pin it to your dinner inspiration board!
We share our recipes and recipe videos on Pinterest, Yummly, Youtube, Vimeo, and Facebook.
---