Slow Cooker Cauliflower Lentil Curry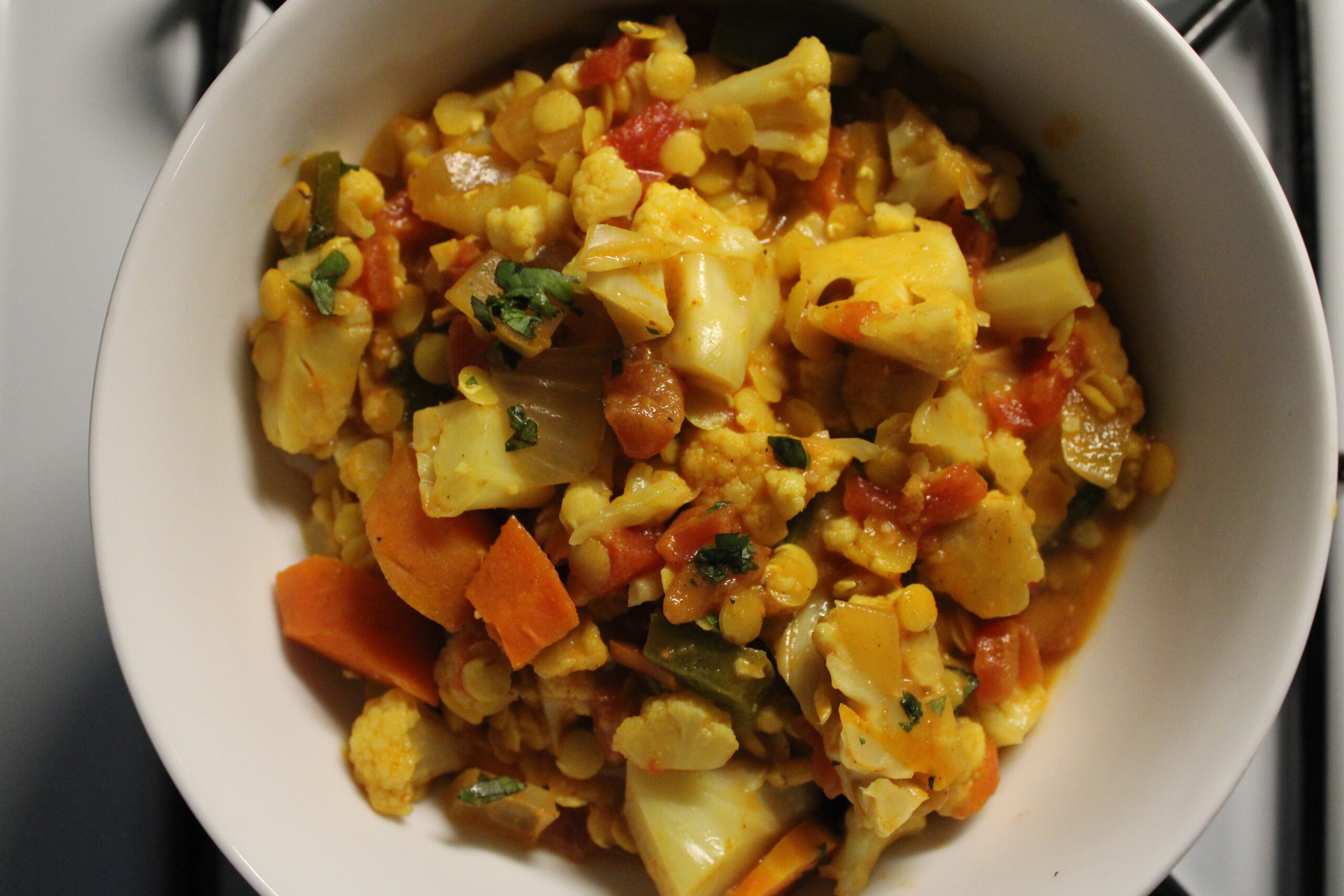 This Slow Cooker Cauliflower Lentil Curry is perfect if you're short on time to make dinner. Simply toss everything into the slow cooker and let the ingredients simmer together into this delicious, creamy curry. We recommend using the low-fat coconut milk, and if you don't have lentils around you can substitute them for chickpeas.
Ingredients
Serves: 4-5 Time: 4-8 Hours
Slow Cooker Cauliflower Lentil Curry
1/2 head of cauliflower, chopped
1 cup red or yellow lentils
1 Tbs red curry paste
1/2 yellow onion, diced
1 small bell pepper, diced
3 medium carrots, diced
2 large garlic cloves, minced
8 oz (1 small can) tomato sauce
1 cup vegetable broth or water
1 Tbs curry paste
1/2 tsp cumin
1/4 tsp black pepper
Salt to taste
1/2 lime, juiced
Optional toppings: Minced cilantro, lime juice, chili flakes, chopped peanuts, or cashews
*Light coconut milk is a low-fat alternative. You may also substitute for unsweetened, unflavored soy or nut milk, cow's milk (for non-vegan), or you may dilute regular coconut milk with water (i.e. 2/3 cup coconut milk + 1/3 cup water for a recipe that calls for 1 cup)
Directions
Prepare your vegetables and add them to the crockpot or slow cooker.
Then, add in the lentils, coconut milk, curry paste, lime juice, and vegetable broth or water.
Using a wooden spoon, mix in the seasonings.
If you're setting your cooker to low heat, allow it to cook for 7-8 hours, but if you're cooking on high, allow it to cook for 4-6 hours. If possible, you can stir it about halfway through.
Once it is done cooking, taste and adjust seasoning as desired.
Serve with rice or naan bread and optional toppings and enjoy!
Store leftovers in the fridge for up to 3 days.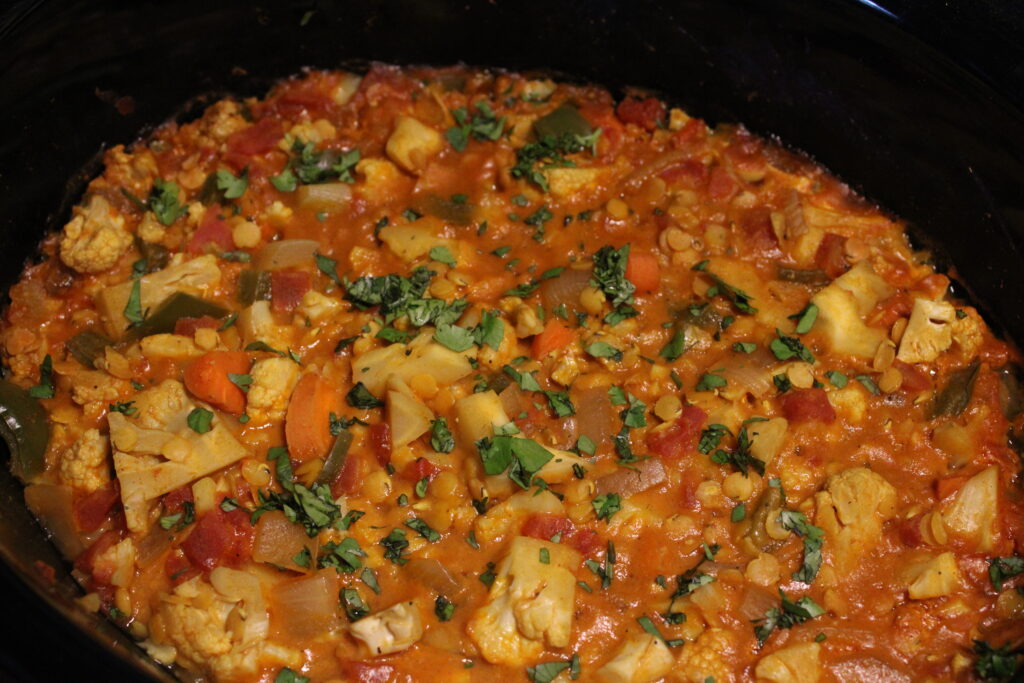 More Deliciousness
If you're looking for even more tasty recipes, keep browsing around Hearty At Home! And don't forget to share your favorite recipes with your friends, family, and loved ones.
For instance, if you find a recipe you like, pin it to your dinner inspiration board!
We share our recipes and recipe videos on Pinterest, Yummly, Youtube, Vimeo, and Facebook.
---