Roasted Carrot Hummus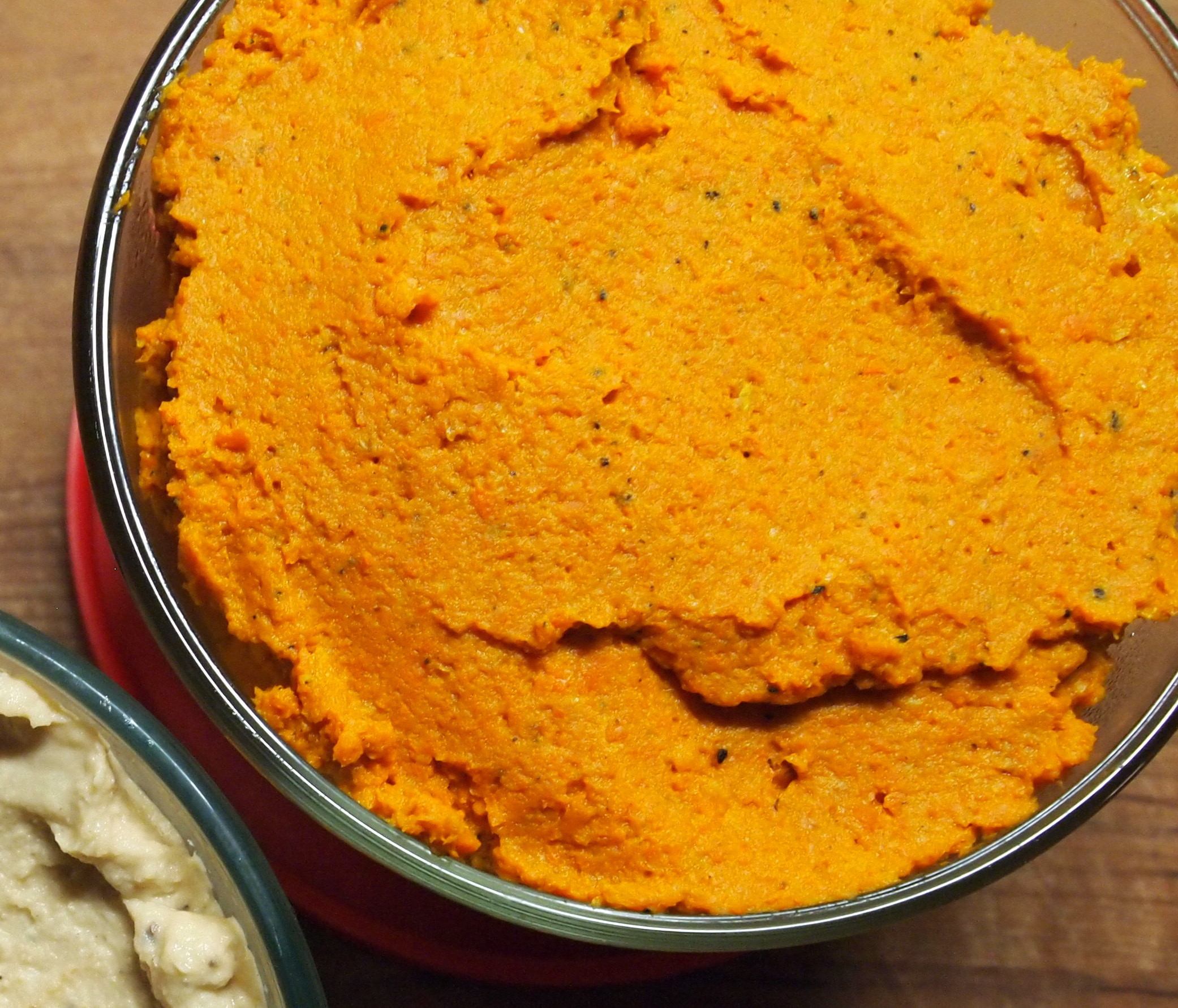 Roasted Carrot Hummus is a delicious recipe that you'll surely love. Carrots are nutritious, fibrous vegetables that blend well into a creamy and rich dip to bring to your next family dinner or game night.
Prep time: 40-50 minutes Serves: 7-10
Ingredients
Roasted Carrot Hummus
6-7 large carrots
1 Tablespoon Cooking oil (olive, coconut, vegetable or butter if not vegan)
Salt + Pepper to taste
4-5 garlic cloves
1 Tablespoon Tahini
1 Teaspoon Dried or fresh rosemary (optional)
Directions
Preheat oven to 400 degrees F
Rinse carrots, cut the tops off
Rub carrots with enough oil to lightly coat them, sprinkle with a dash of salt and pepper
Lay everything on a cooking sheet and bake for 30-35 minutes
Add in crushed, fresh garlic cloves at the last 5 minutes of baking
Remove everything from the oven once roasted and the carrots begin to crisp on the outside.
Let it cool for 5 minutes
You can chop the carrots in half or just toss them in and the garlic in the food processor or blender.
Blend until thick
Taste and add more seasoning or rosemary if desired
Blend until smooth and creamy
Serve with crackers or raw vegetables. Makes a nice spread on sandwiches and wraps.
Keeps in a sealed container in the refrigerator for 4-5 days
Meal Prep with Blue Apron! One prep. Eight Servings. Options for days.
$80 off, including free shipping!
---