Homemade Pico de Gallo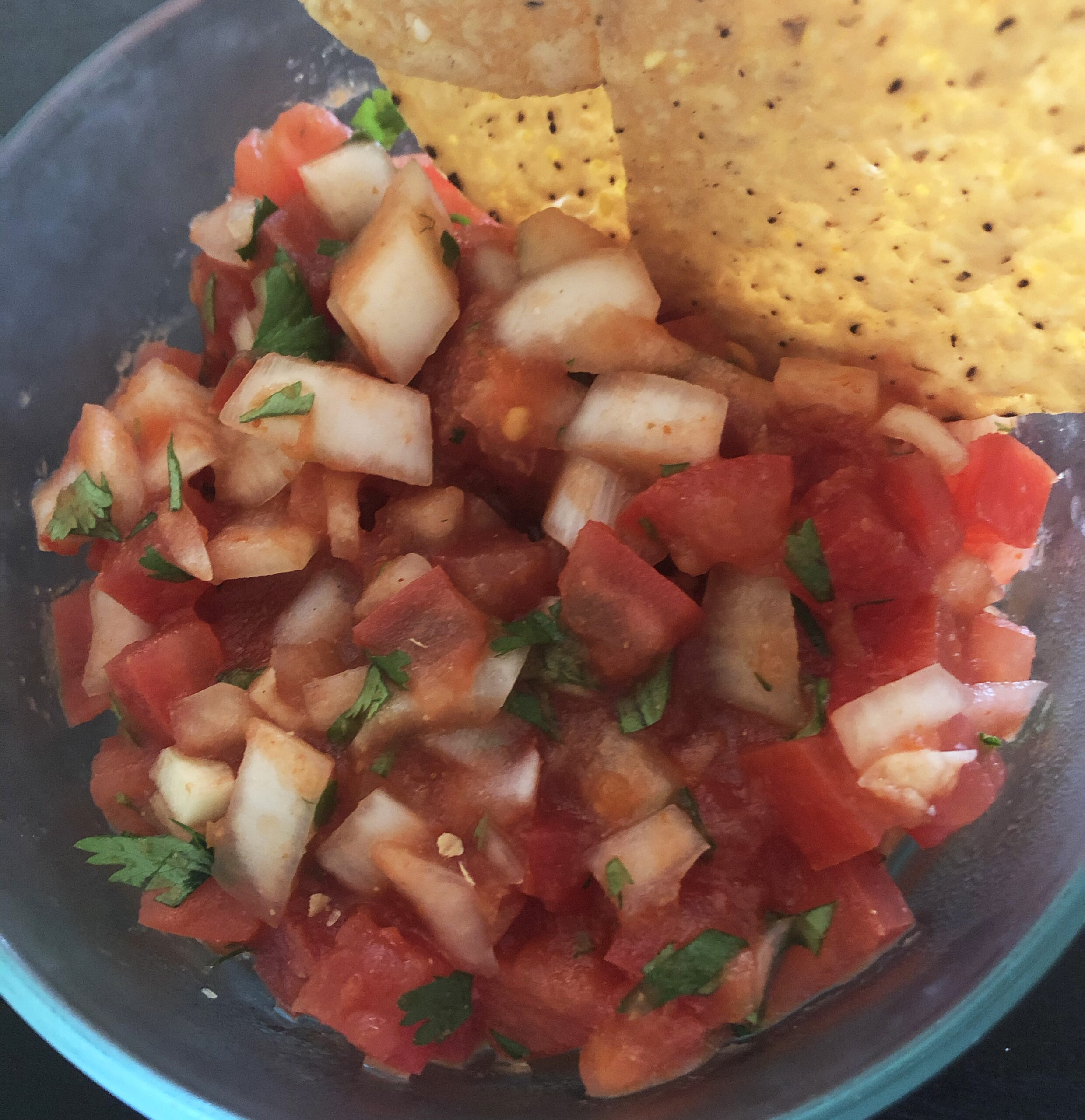 Ingredients
6-7 roma tomatoes
1 large yellow onion 
½ bunch of cilantro 
2 garlic cloves
½ cumin
Salt to taste 
1 can of El Pato Salsa de Chile Fresco (found in Latinx grocery stores or international aisle at your regular grocery store) 
1 lime 
Tortilla chips (for serving)
Directions
Finely dice the tomatoes and onion and place in a mixing bowl. To get the perfect ratio of spice to the pico, you want an even amount of tomato and onion so you'll have to measure it by eye.
Finely mince the garlic cloves and add to the bowl.
Use as much or as little cilantro as you would like, you can de-stem the leaves or use the stem.
Cut the lime in half and juice the entire lime into the bowl.
Add the cumin and then salt to taste, approx ¼ teaspoon.
Add the can of el pato to the bowl and mix thoroughly with a spoon or spatula.
Transfer the pico to a container that can be sealed and let it chill in the fridge for at least an hour before serving. Goes great as a dip with tortilla chips or can be served over rice and beans, or added to a burrito or salad for an extra fresh kick.
---