Overnight Steel Cut Oats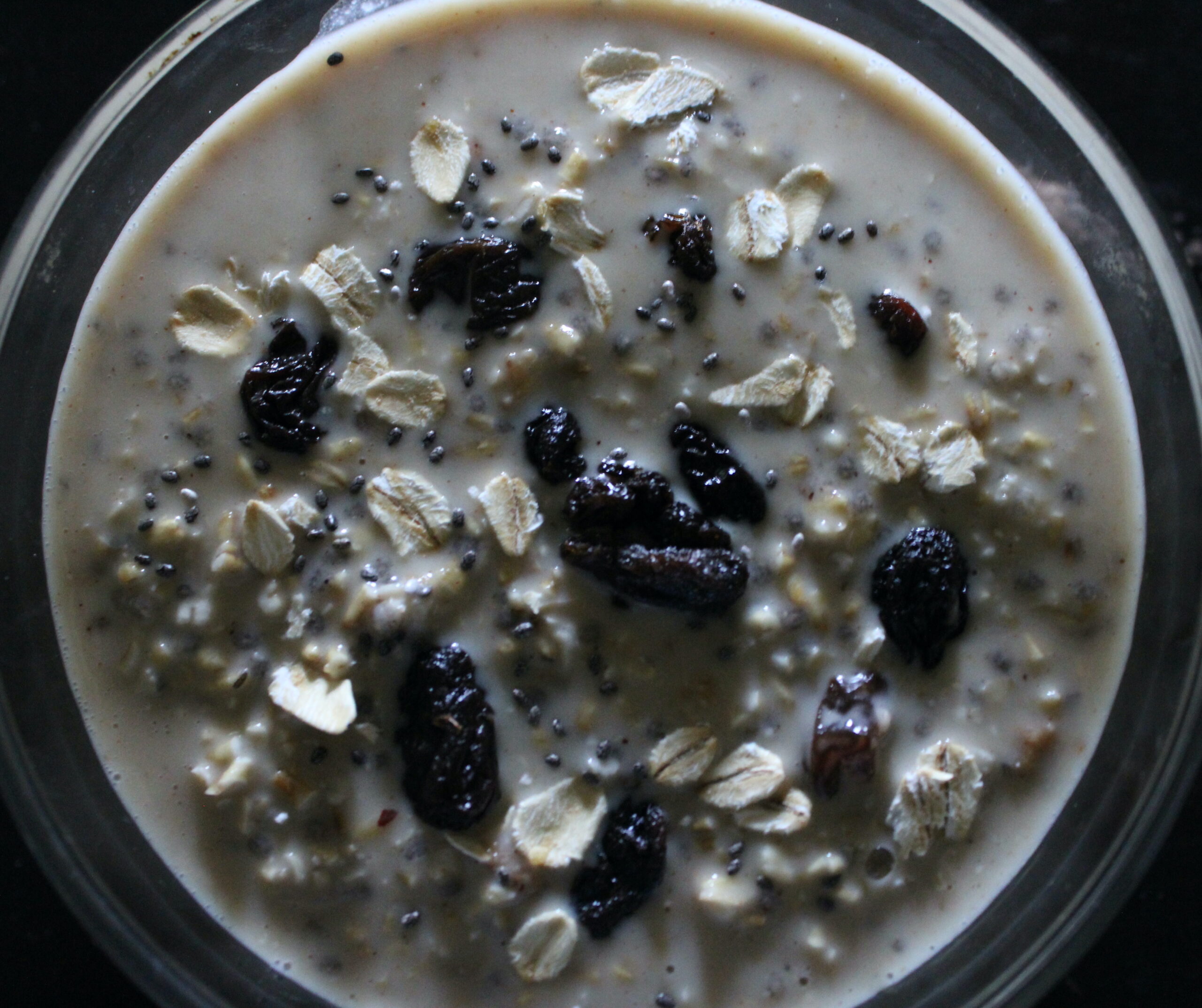 Overnight Steel Cut Oats are a perfect fix for breakfast. Simply soak the oats overnight in a non-dairy or dairy milk with your desired fillings and have breakfast prepared for the first few days of the week! Steel cut oats are rich in iron and vitamin B, making for a high-energy meal to start your day out right.
Feel free to mix and match with your oat fillings and toppings!
Ingredients
Serves: 4
Overnight Steel Cut Oats
1 cup steel-cut oats
1 3/4 cup any milk (we used oat milk)
1 Tbs chia seeds (optional)
1 Tbs peanut butter (optional)
Additional add-ins:
Protein powder
Flaxseed
Raw pumpkin seeds
Cinnamon
Dried fruit (raisins, cranberries, dates, etc.)
Toppings
Fresh fruit (banana, apple, berries)
Yogurt
Nuts (walnuts, almonds)
Directions
Combine your oats, milk, and add-ins into a 12 oz. mason jar or glass bowl (must have a tight sealing lid).
Mix the ingredients together well, seal with a lid, and store in the refrigerator overnight.
In the morning, divide out the overnight oats into four equal servings.
Serve with optional toppings and enjoy!
***You can continue to store the oats in the refrigerator for up to 4-5 days and have breakfast ready throughout the week!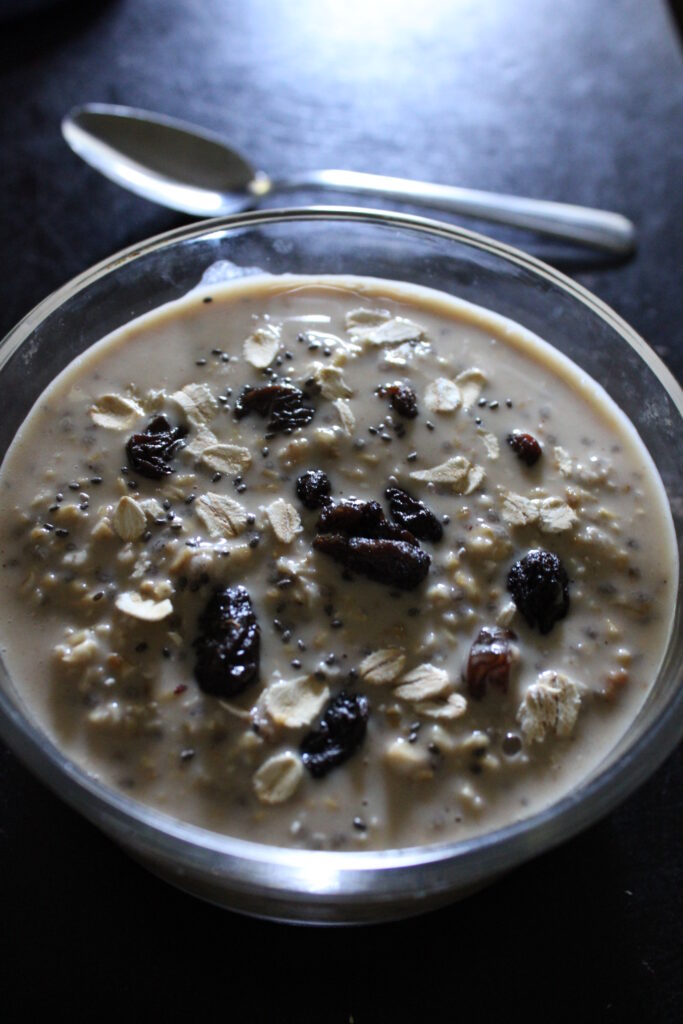 More Deliciousness
If you're looking for even more tasty recipes, keep browsing around Hearty At Home! And don't forget to share your favorite recipes with your friends, family, and loved ones.
For instance, if you find a recipe you like, pin it to your dinner inspiration board!
We share our recipes and recipe videos on Pinterest, Yummly, Youtube, Vimeo, and Facebook.
---