Balsamic Vegetable Pasta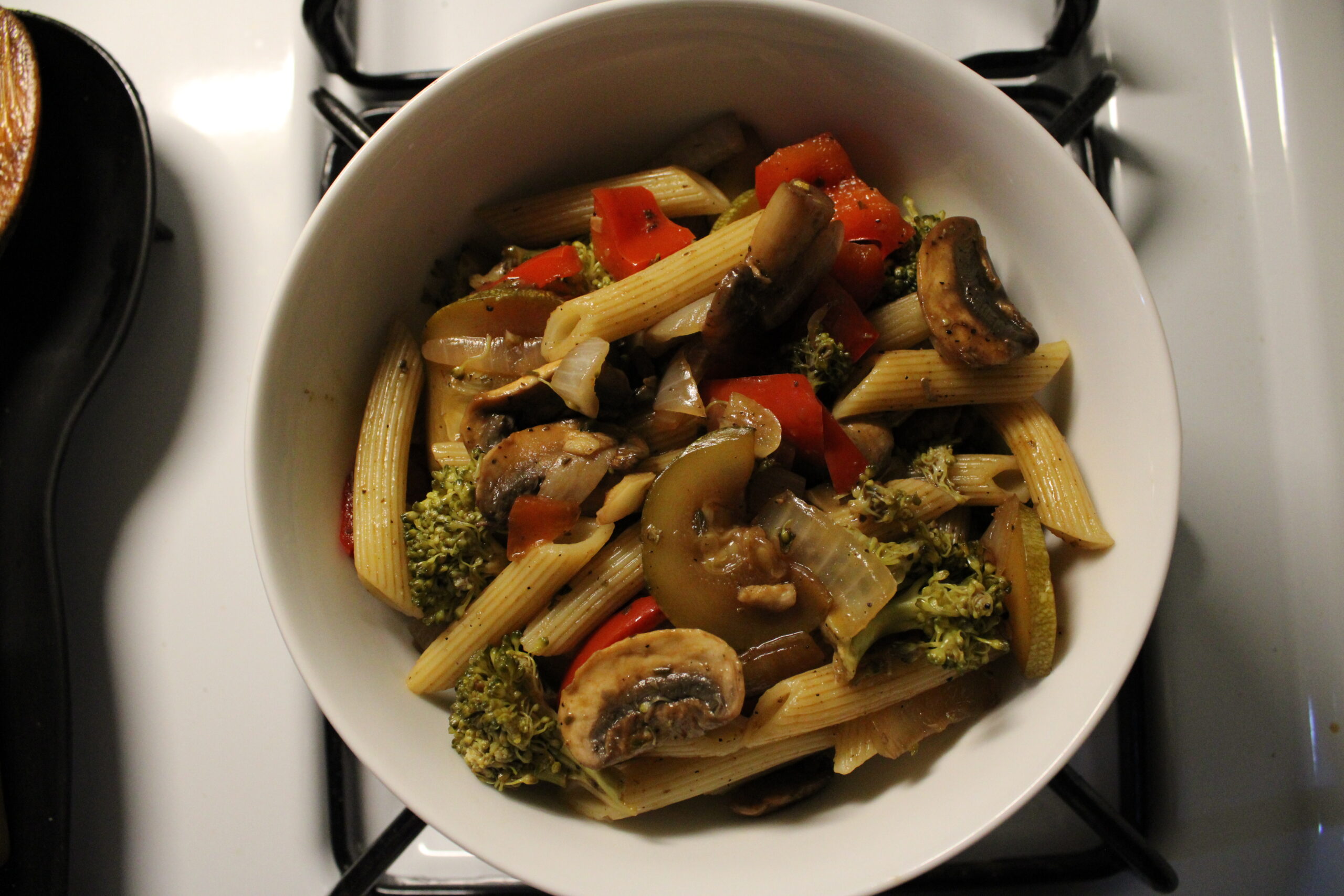 This recipe for Balsamic Vegetable Pasta is super simple but incredibly tasty! If you need an easy dinner fix on a budget, this recipe is perfect. Plus, it serves well as a cold pasta salad for lunch the next day. Top with Parmesan cheese or nutritional yeast, or a few fresh basil leaves.
Ingredients
Serves: 3-4 Time: 35-40 minutes
Balsamic Vegetable Pasta
12 oz penne pasta, uncooked
1/2 yellow onion, diced
1/2 large red bell pepper, diced
1 small zucchini, sliced
2-3 garlic cloves, minced
1 cup broccoli florets
1/2 white mushrooms, sliced
2 Tbs olive oil
1/2 tsp black pepper
1 tsp salt
1 tsp dried oregano
1/2 tsp Italian seasoning
3-4 Tbs balsamic vinegar
Directions
Begin boiling water to cook your pasta
Once the pasta is cooked, drain and set aside
In a large skillet, heat the olive oil and begin sautéing your onion, garlic, bell pepper, and zucchini. Cook for 5-7 minutes or until onion is slightly translucent.
Add in the seasoning and balsamic vinegar, then add the mushroom and broccoli.
Cook together on medium-high heat or until the mushrooms and broccoli are soft.
Toss in the pasta, taste and adjust seasoning as desired. Remove from heat.
Serve with Parmesan cheese, nutritional yeast, or fresh basil, and enjoy!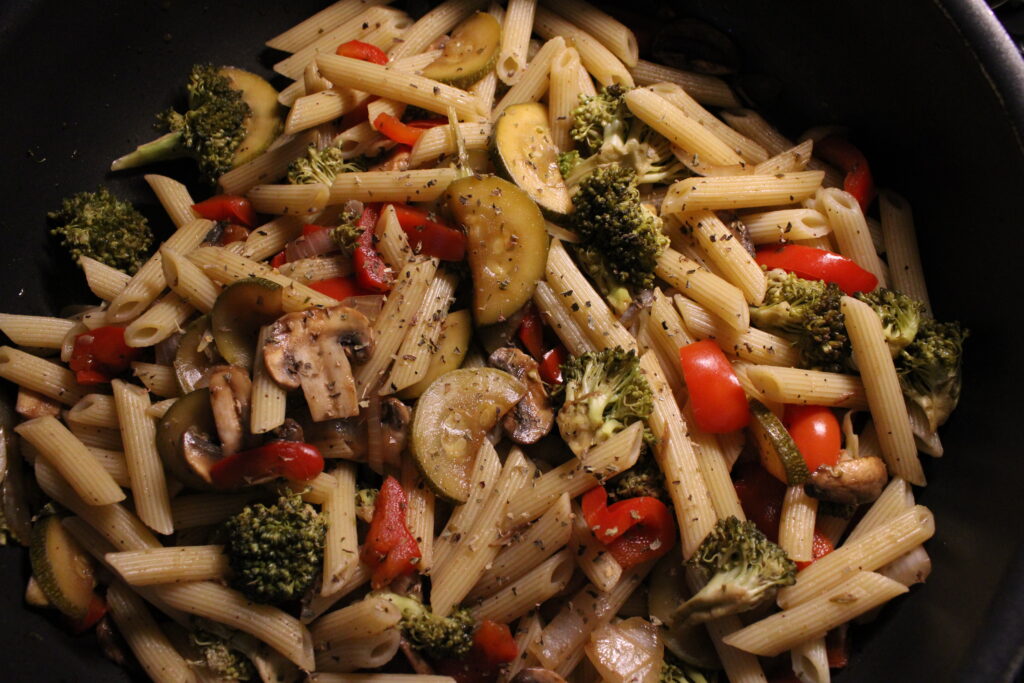 More Deliciousness
If you're looking for even more tasty recipes, keep browsing around Hearty At Home! And don't forget to share your favorite recipes with your friends, family, and loved ones.
For instance, if you find a recipe you like, pin it to your dinner inspiration board!
We share our recipes and recipe videos on Pinterest, Yummly, Youtube, Vimeo, and Facebook.
---