Dining Out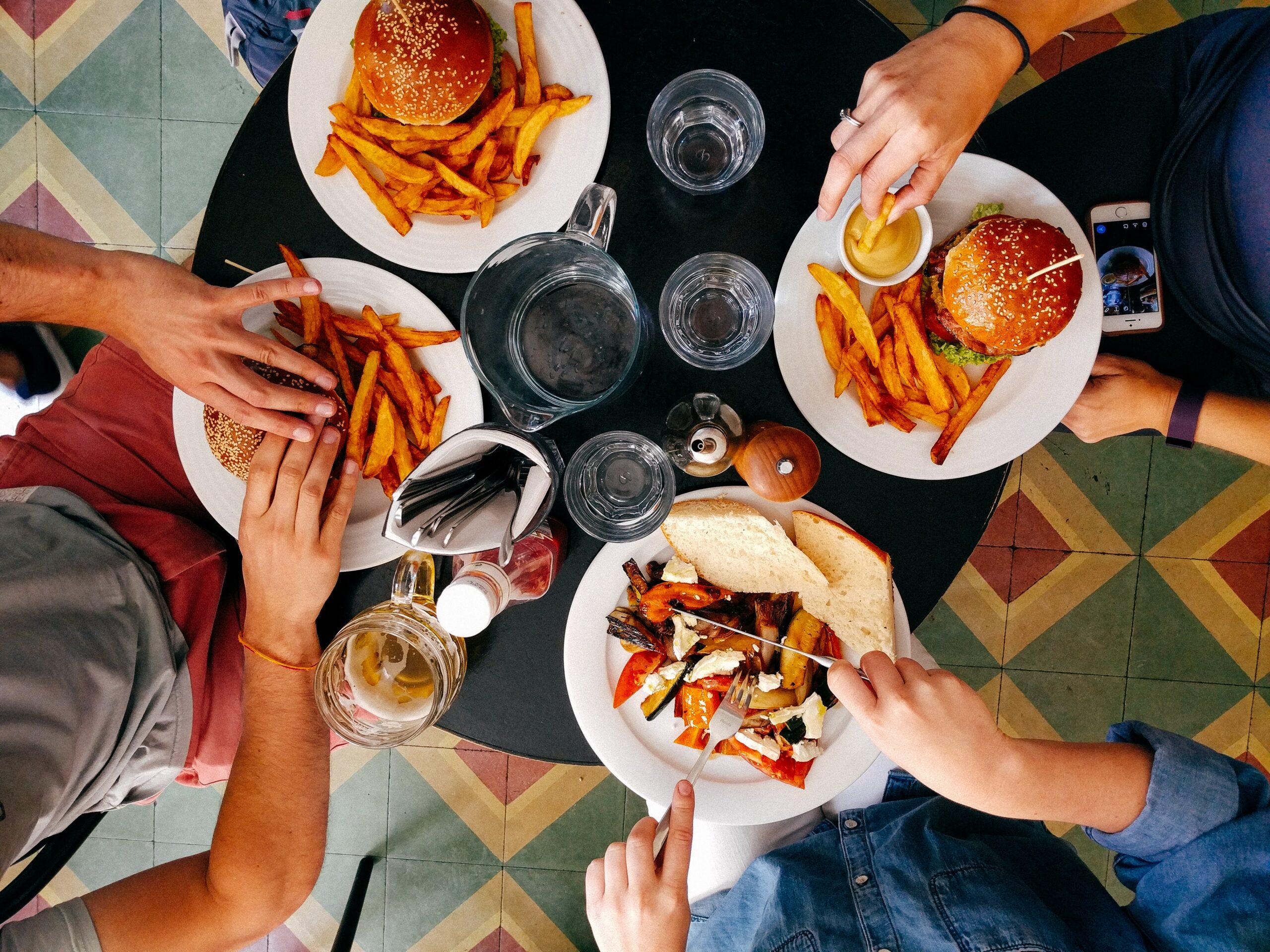 How to Make Healthy Choices
Eating out is often convenient and quickly satisfying. Whether it's take-out or for a sit-down meal, eating out presents us with a lot of delicious options to choose from.
Menus are carefully designed to use key words that help us make choices that sound appealing to us.
If you're looking for healthier options when dining out, there are a few things you can do to prepare yourself before confronting the menu.
Make a plan
If you know at the beginning of the day that you're dining out in the evening, plan to have lighter meals during the day. Or if you had a big lunch, prepare for a light dinner.
Check out the restaurant's website or menu to look for options that are fitting your dietary desires, focusing on healthy options such as fruits, vegetables, low-fat and lean proteins
Don't starve yourself before you sit down, this will lead you to eat more quickly or fill up on unhealthy appetizers or table bread.
Avoid meal descriptions including words such as "fried," "breaded," "smothered," "rich," "creamy", or "buttery."
Ask questions
It is okay to ask a server if there are menu items that are tailored to a healthier diet.
Although a lot of restaurants list nutrition information, such as calories, fat, and protein content, some restaurants have separate vegan or gluten-free menus for those with dietary restraints.
It is also okay to ask for substitutions if it is unclear that a menu item meets your dietary needs, such as leaving off a high-fat creamy dressing for a salad.
Treat yourself, within reason!
Enjoying a meal and choosing a healthy option doesn't have to be a sacrifice. Substitutions for low-carb, low-fat, or low-sugar options can be just as delicious and indulgent.
For example, burrito bowls can substitute rice for lettuce, and avocado for sour cream for a cleaner meal. Or sorbet instead of a dairy ice cream as dessert is also a satisfying treat!
If you are fine dining, some restaurants also offer "mock-tails" which are a no-alcohol alternative to a tasty beverage. This is another effective way to reduce empty calorie consumption.
---