Black Bean Salsa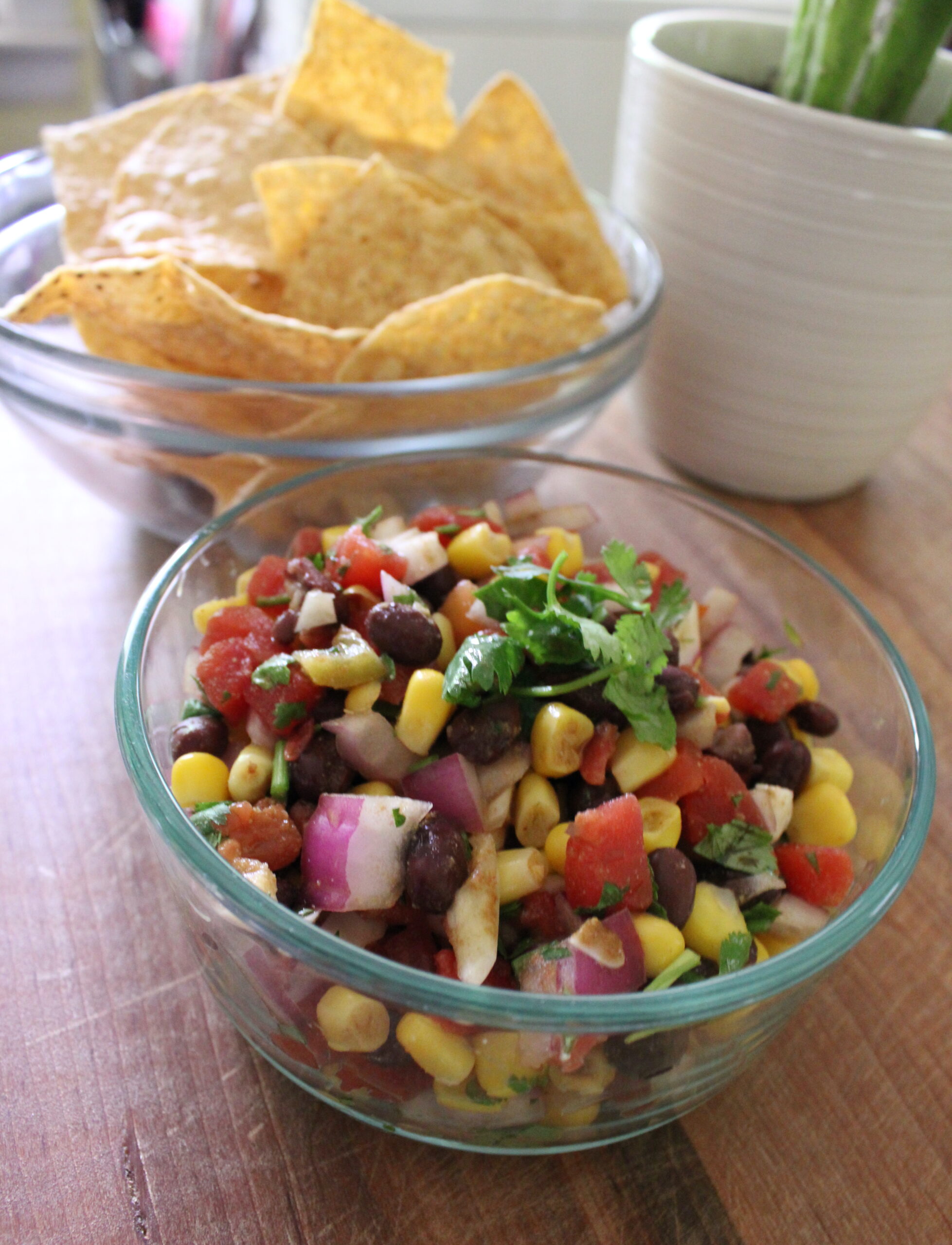 Black Bean Salsa is delicious and super easy to make! You can serve this as a dip with chips or pair it with enchiladas or tacos. Either way, I'm sure you'll keep coming back to this recipe the next time you're attending a potluck or hosting for guests.
Ingredients
Black Bean Salsa
(1) 15 oz. can black beans, drained & rinsed
15.25 oz. can whole kernel corn, drained & rinsed
14.5 oz. can of diced tomatoes with jalapeños, drained & rinsed
1/2 red onion, diced
2-3 garlic cloves, minced
1 lime
1/4 cup cilantro, minced
2 tsp ground cumin
Salt to taste
Directions
Drain and rinse all of your canned goods in a colander.
Once rinsed, add the corn, black beans, and tomatoes to a large mixing bowl.
Prepare your onion and garlic by peeling the skin, dicing the onion and mincing the garlic cloves. Add them to the mixing bowl.
Remove the cilantro leaves from the stems and minced the leaves. Discard the stems.
Cut the lime in half and juice the entire lime into the salsa mix.
Add in the ground cumin and salt to taste.
Taste and adjust as desired.
Place in the refrigerator to cool for at least 1 hour.
Serve and enjoy!
Store leftovers in the refrigerator for up to 3-4 days.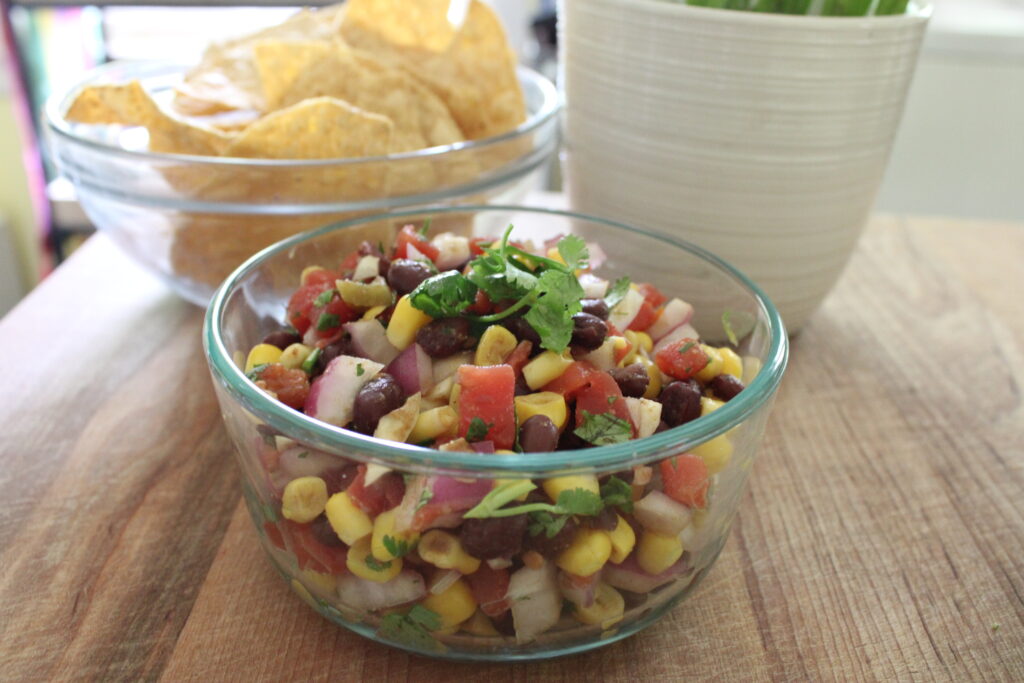 More Deliciousness
If you're looking for even more tasty recipes, keep browsing around Hearty At Home! And don't forget to share your favorite recipes with your friends, family, and loved ones.
For instance, if you find a recipe you like, pin it to your dinner inspiration board!
We share our recipes and recipe videos on Pinterest, Yummly, Youtube, Vimeo, and Facebook.
---