Smart Shopping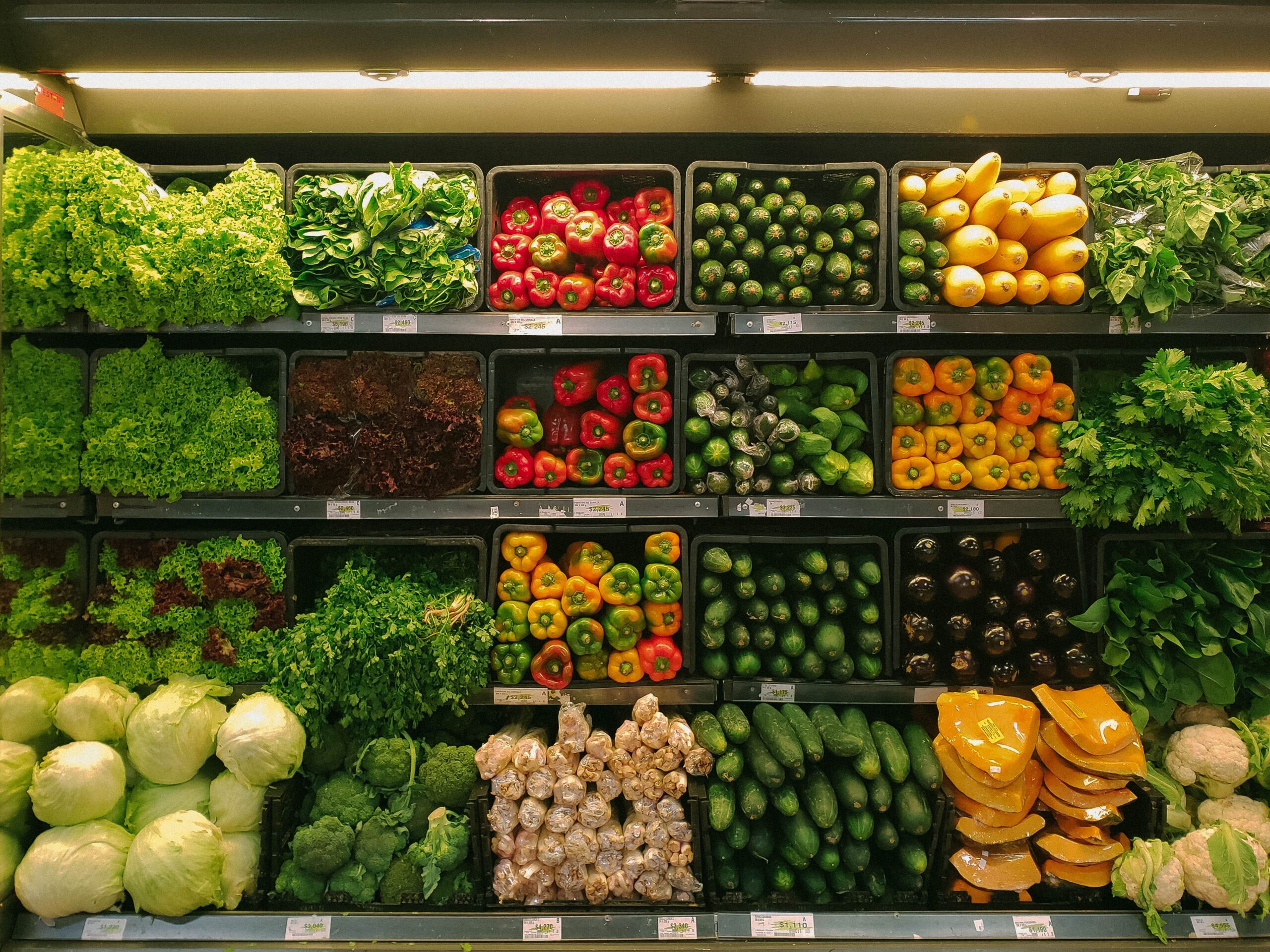 How to Make Healthy Choices at the Grocery Store
The grocery store can be stressful and intimidating. Between crowds of people, a wide variety of products, and often a crunch for time, it's easy to settle on ready-made prepackaged foods. Still, a little bit of research can go a long way in reshaping your relationship with grocery shopping!
Healthy Shopping Made Simple
Make a plan! If you're trying out new recipes this week or you know what foods you're leaving out of your diet, create a shopping list of the foods and ingredients you want to buy and stick to it.
Try to avoid shopping when you're hungry. Being surrounded by food while hungry leads to impulsive purchases of those alluring candies, sodas, or salty snacks at the checkout line.
Produce is the section you should be spending most of your time in to get at the healthiest options. Your basket should look like a rainbow when it comes to selecting your fruits and vegetables.
In Meat, Poultry, and Fish, look for lean proteins that are low in fat.
Bread, pasta, and cereal can be an overwhelming section with too many options to choose from, but a good rule of thumb is to go with whole wheat options with at least 4% fiber and low in sugar.
Canned vegetables can be tricky, especially if you aren't always draining and rinsing the contents of your cans. Generally, pick low or no-sodium added canned vegetables such as beans or tomato sauce to control your sodium intake.
Frozen foods and vegetables (without added sauces) are useful to keep on hand for almost any dish you're preparing.
Stick with "real foods" such as items labeled with 100% fruit or food labels that aren't overloaded with artificial ingredient names that are difficult to pronounce.
If you are looking to treat yourself, make a plan with moderation in mind! Dark chocolates or whole wheat crackers are pleasant snacks to keep around but don't forget about fruits and vegetables that also make for delicious snacks such as grapes and carrots.
Overall, the best thing you can do is make a plan and stick to it. A little bit of research and organizing can go a long way and lead you to a healthier lifestyle.
And if you're looking online for your grocery and cooking options, try Green Chef! The #1 Meal Kit for eating well. You can click the link before to save on shipping.
$80 off, including free shipping!
---